Don't fear the reaper, fear the pickle?
Having already received a load of emails about this, I figure I should post about it now before more of them flood in. There's a girl who has a pickle phobia and she recently appeared on the Maury Povich show, where he unashamedly terrorized her some more. You can see a clip of it here. "Pickles are destroying my life! The shape... the texture of it... the color... euuueghhh!" I love watching Maury's false concern for her while he has his staff bring out large trays filled with pickles. Then again, I can't deny that I wouldn't love to meet this girl while dressed in full PickleMan gear. Perhaps placing a pickle hat on her head would finally cure her of her fears. Then again, maybe it'd kill her. Eh... worth the risk.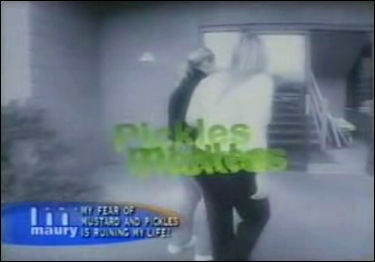 In other news, I just got word from our pals over at StagKnight that they're going to be hosting a video gaming contest on their site next month. According to them, whoever gets the highest score by the end of the contest will win "a big exclusive prize." Now while the game isn't up on their site yet, you can get some practice with it on Newgrounds. It's a fun lil' flash game anyway where you get to play as StagKnight and you kill a bunch of Boy Scouts. So start practicing and keep an eye on the StagKnight site for when the contest launches next month!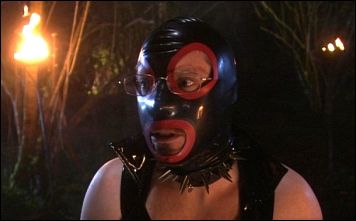 And speaking of contests, we just started up a new one here on I-Mockery. We've already got the Inspector Gadget contest going on and now we've just put up a contest for the Strangers With Candy DVD set! Strangers With Candy is easily one of my all-time favorite comedy shows and it deserves much more recognition than it ever received. Check it out and also be sure to check out the Strangers With Candy movie that's finally hitting theatres next month.
14 comments
Leave a Reply
Previous post: Gymkata is karate-kicking it's way through DVD Decision 2006!
Next post: Shouldn't you be blowing stuff up?