The Sony PSP ad controversy
So I'm sure you've all heard about the Sony PSP ad controversy by now. If not, here's a quick look at the ad that had a lot of people in an uproar: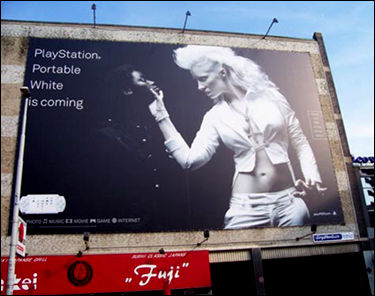 A lot of people were saying it was racist since it said "white is coming" and features a white person attacking a black person. While I think the ad is definitely a bit odd, I don't think it's racist. I'm sure half of the people who are attacking the ads are Nintendo DS fanboys anyway. I'm a huge DS fan and I don't even really like the PSP, but I just don't think that ad was meant to be racist. Just a little too artsy and stupid, but not racist. Now if they had done something more like this: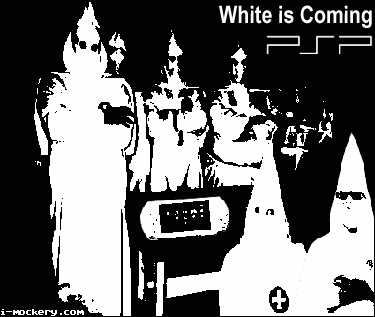 Well then people would clearly have something to be worked up about. So what's your take on the whole PSP ad controversy?
(and yes, that one guy is wearing sunglasses because he just thinks he's cooler than the other racists)
31 comments
Leave a Reply
Previous post: So who's going to the San Diego Comic-Con?
Next post: Blue Milk of Super Ilk