Happy Halloween!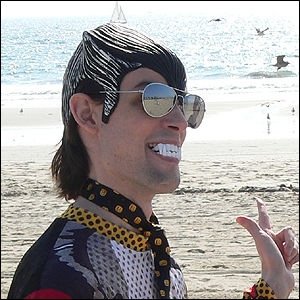 For all of you who've been waiting and asking and begging and pleading and bleeding for it; the all new Count Pop Halloween adventure is here! Enjoy and then get out there and get yourselves some candy on this greatest of all holidays! I expect to hear full, detailed reports about all of your Halloween excursions whether you go Trick-or-Treating, go to costume parties, or sit on your ass and watch some of the finest horror movies money can buy! Spare no details!
On a final note, I have to say two things. 1) I'm extremely proud of what we did on I-Mockery this Halloween season. Two full months of nonstop updates. I honestly think this was the best Halloween ever on I-Mockery... no contest. Major kudos to my partners in crime: Dr. Boogie, Max Burbank and Protoclown. Also big thanks to Re for putting up with me during all this seasonal madness! And thanks to BoM and PoX for working on the surprise Halloween flash game with me! 2) Thanks to all of you who've been sending in such nice compliments about the articles and for participating in all the fun. Without you guys for an audience, we wouldn't be doing this. Ok, well, we would be because this is what we like to do to pass the time, but it wouldn't be nearly as fun!
I really hope you've all enjoyed I-Mockery's Halloween celebrations this year. I consider it a big turning point for the site and you can expect more and more new material on the site each week! For the rest of this week, I think we've all earned ourselves a break... and CANDY!
47 comments
Leave a Reply
Previous post: Jek Porkins and Ponda Baba in… Haunted House Candy Hunt!
Next post: So what's November for again?