I finally got a Wii!
Managed to score a Nintendo Wii system of my own the other day and I'm loving it. Naturally, this means I need to share my Wii Friend Code with all of you who have Wii systems of your own, so here ya go! Make sure you post your codes in this thread too!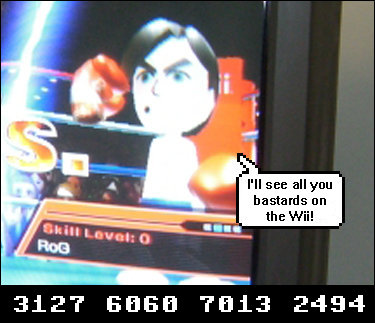 Survey: What are your favorite Wii games and your favorite games on the Virtual Console so far? Recommend some stuff for me to try out!
100 comments
Leave a Reply
Previous post: Ok you Irish bastards…
Next post: FlavorProtect? I call bullshit! Also: the Indian Butter Trick!