Memorial Day Weekend Plans?
Alright, time to spill the proverbial beans, guts, or whatever it is that you have to spill. What are you guys doing this holiday weekend? And for our mockers outside the US, by all means, feel free to share with us what you're doing. Chances are you're doing something far less lame than we are anyway.
As for me, I'm gonna be around Orange County in Santa Ana, Costa Mesa and Newport Beach. Never been there before but Re's in a group art show at the Orange County Center for Contemporary Art on Saturday night, so we figured we'd make a nice weekend getaway out of it. If you have any places to suggest that we visit while we're there, by all means post them here and hopefully I'll have a chance to read 'em before we head out each day.
Hope you all have a spiffy weekend and make sure you stay safe if you go to the beach. Trust me, there are more dangers at the beach than you might think...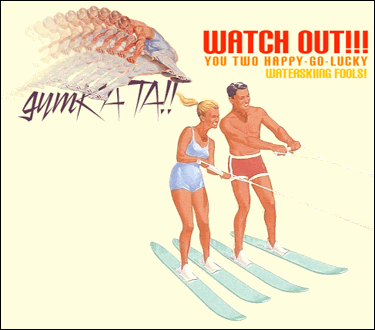 19 comments
Leave a Reply
Previous post: Dig my little ants… dig!
Next post: One Otter to cool them all!