I-Mockery appearance on Coin-Op TV Live now online!
I had a real nice time last night with the Coin-Op TV crew and want to thank them for having me on the show. Be sure to check out thestream.tv for all of their other web shows too... gotta support independent media. I also want to thank all of you who were sending in questions via IM, email and their chat room. Sorry they couldn't get around to answering all of your questions... they literally have to pick random ones and put them up on the screen for us to answer and there's simply not enough time to get to every one of 'em during the show. Anyway, for those of you who missed my live appearance last night, the entire show has now been archived online for your viewing pleasure: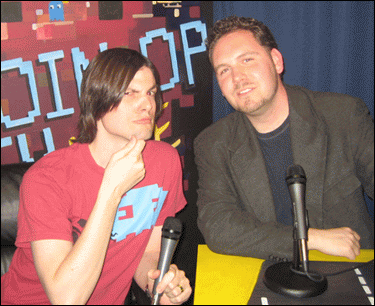 Just click the above image and you'll be taken to the episode that I'm on. I appear on the show right around the 20-minute mark. Hope ya enjoy it!
21 comments
Leave a Reply
Previous post: I-Mockery Live on Coin-Op TV Tonight!
Next post: New Contra game headed for the DS!