Sexy Email Time.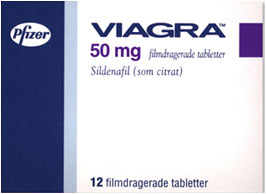 My work email server keeps getting bombarded with spam emails about how I can enlarge my cock or give myself more stamina in the sack, and nearly every morning I have a new email waiting for me with a list of items that have been filtered out. Since some of these names are just classic, I've decided to share them here:
FatDickRaphael
MauricioShlongBroad
KimberlyJumboShlong
FredDickMan-sized
CockCapaciousLenora
GiantPenisMandy
CockKing-sizeAubrey
ErectileorganProdigiousJackie
DannieImportantCock
SeymourSignificantPhallus
MarjorieThumpingPhallus
SandraWidePenis
BodypartKing-sizedBrianna
DickSuperNorberto
CamilleHumongousCock
ShermanPenisBouffant
MaySizeablePhallus
SidneyRangyPhallus
BodypartVoluminousFoster
DickVastKenny
DominiqueBiggerCock
ErectileorganHumongousLakisha
AngelPhallusOverlarge
RockyOutsizeErectileorgan
MaryanneBulkyBodypart
MarcusImmensePenis
TitanicPhallusClarice
CockEnormousRico
CockTitanicGeorgia
PatsySpaciousPenis
I can't decide which one is my favorite, but I think it might be ShermanPenisBouffant. Something about that just screams "style and sophistication". Then again, MaryanneBulkyBodypart sounds kind of mysterious. I mean, she could be talking about anything, really. It could be a giant penis, but it could just as easily be a rather sizable left elbow. DannieImportantCock almost sounds regal or presidential in scope.
I'm not too sure about PatsySpaciousPenis though. I think you'd be hard pressed to find any gentlemen out there who desire to have more "space" inside their penis. And you don't often hear many guys boasting about how "roomy and open" their junk is.
And what's with all these names attributing gargantuan male sex organs to females? Is there a large market for transsexual or hermaphrodites in viagra or something?
37 comments
Leave a Reply
Previous post: The License Plate
Next post: San Francisco-A-Go-Go!