In Which my 'Temperament' is 'Analyzed'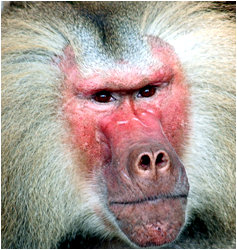 Gentle reader, it's possible you have noticed something of an 'edge' in my writing recently. I'd like to assure you it has nothing to do with you, but we can't always do what we like, if ever. Honestly, it has very little to do with the real you, whom I know nothing of. It's more based on an educated guess about what a person who regularly reads my work with some pleasure would be like, which is to say, not very pleasant. In addition, I suffered a rather epic careen down the stairs this Christmas eve, accompanied by a vacuum cleaner I had been carrying at the time. The resulting insult to my physical person has been characterized by what my medical team calls 'a nasty sprain'. I can only hope the lawsuit I am preparing for them is so blisteringly appalling that they are reduced to tiny piles of ash when further consultations reveal the actual source of my continuing agony: Ankle Cancer.
Since my neo-fascist insurance provider finds it amusing and profitable to assign me a 'nurse practitioner' instead of that lately near mythical quantity, a 'doctor', I was sent forth with little more than a fare thee well. No crutch, no cane, not even the customary fistful of narcotics, which my old doctor used to leave at reception in a candy dish. Sadly, since Homeland Security 'tightened' the borders, I can no longer visit him for weekly 'consultation'. The stress of that alone deteriorates my well being daily, and the resulting 'chronic physical withdrawal' may account for some of the 'negative energy' I've exposed a few of you to in the form of 'identity theft'.
In short, I am experiencing a small amount of discomfort that if you were to feel only an inkling of would reduce you to a sodden weeping confusion generally reserved for Girl Scouts suddenly confronted by lecherous pirates. Therapeutically, I transform this discomfort into a laser-like beam of loathing, a beam currently focused on you.
I suppose I should thank you for that inadvertent service, but I won't. Instead, I'll offer this free advice. Don't thank people. It speaks directly to their lizard brain, and here's what it says: I am a pussy. It's like showing your throat to a dominant baboon, another thing I advise you to avoid. That's two advices in one post, which is two more than you've earned, so if you now feel moved to send me a 'get well money order', I won't say no.
20 comments
Leave a Reply
Previous post: The Joker is Dead.
Next post: Back In Town, Plus A Few Odd Phenomenons I Experienced In My Recent Travels.