Who Left That Coupon There?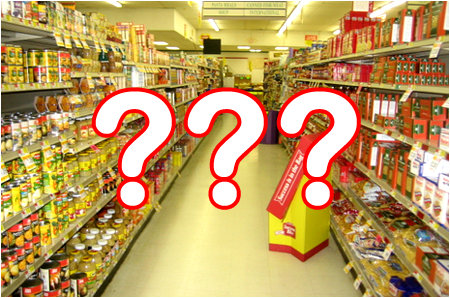 I'm sure you've all experienced this before, but it's one of those things that I never hear people talking about, so I'm bringing it up now. You go into a grocery store, and you find a lone coupon placed on top of one of the products you occasionally buy. It's not one of those in-store coupons that comes from the mechanical dispensers you find in some aisles, no siree... this is a bona-fide mailer coupon that was clipped out by somebody and left for one lucky individual to find. My question to you guys is simple: who is leaving these random coupons on the grocery shelves?
My first guess would have to be old ladies. We all know at least one elderly woman who is willing to comb through the weekly papers for coupons that will save them tens of cents. Well, what if some of these people are generous geriatrics who simply won't let a coupon go to waste? Maybe they're not interested in eating Cocoa Pebbles, but they'll be damned before they let that $1.00 off coupon end up in the trash, so they bring it to the grocery store and leave it near all the cereal boxes for one lucky wanderer to stumble upon. Hopefully that lucky wanderer is me, because 4-5 bux for a box of cereal that comes with no toy prize is criminal I tells ya.
The other possibility I've come up with is more of a conspiracy theory I suppose. What if there are some hired guerrilla marketers behind these randomly placed coupons. Think about it; if you see a coupon on top of one box of cereal (thus making it $1.00 cheaper than the other nearby brands), chances are you'd be more likely to buy that one. Maybe these marketers figure if they can get you to buy just one box, you'll be hooked from that point onward?
So what do you guys think? Do you have any other theories as to who is behind these seemingly random coupon placements? Who are they? What is their motivation? Do they enter the grocery stores late at night under the cover of darkness to perform these coupon covert ops? I don't know why I fantasize about these kind of things being far more exciting and scandalous than they really are... I just can't help it.
40 comments
Leave a Reply
Previous post: Mallow Fries: Candy Or Abomination?
Next post: In Which I Confess A Terrible Secret.