Hot Wheels Mystery Cars: Part 2 Of 2.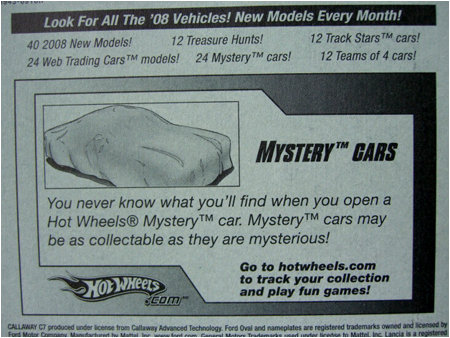 Yesterday I posted about those intriguing black packaged Hot Wheels "Mystery" cars. The first one I received wasn't anything that amazing or anything, but it's all about the packaging, and I was hoping for better luck next time. Sure, these mystery cars aren't quite as fascinating as the Doritos X-13D Flavor Experiment, what with that dangerous looking black bag 'n all, but the car shrouded in black plastic mystery was still enough to get me to shell out 99 cents... times two!
Well anywho, as promised for today, here's what I got in my second Hot Wheels "Mystery" car pack: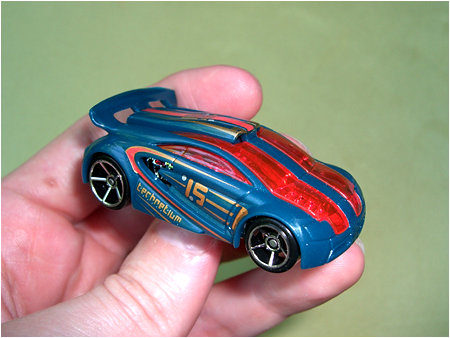 Damnit! Still no Batman "Batmobile" or Green Hornet "Black Beauty"... oh how the gods must be laughing at me. Ok, I admit this is a far more unique car than the '69 Corvette from yesterday, but it still reeks of the kind of cars you'd see in cinematic abortions such as The Fast And The Furious. Still, I can look past that since this was a mystery pack find and I'm sure there is some Hot Wheels collector out there splooging in his pants at the mere sight of this "rare" toy car. I know you're out there, fella... you want it? You really want it? FIVE HUNDRED DOLLA, SUCKA!
The one thing I can't get over is the actual name of this car. The Technetium? Are you kidding me? It may be on the Periodic Table of Elements, but let's be honest here: it sounds like the name of some new anti-depressant drug targeted towards computer network admins who are suffering from severe depression.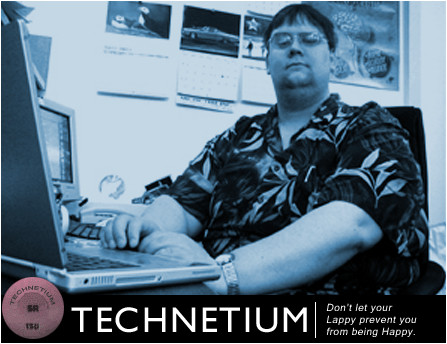 Not the best name for a car if you ask me, but I'm probably not the best authority on such things anyway. If I was naming a car, it would probably be called something like "The Viking Vomitonator™" or "The Bitchcakes 5000EX™" (to any car manufacturers out there, I'm more than happy to sell you the rights to these names). If any of you pick up these mystery cars (you can find 'em randomly mixed in with regular Hot Wheels 99 cent cars), be sure to post here and let me know if you got anything more interesting than the two cars I've posted.
Also, for those of you who didn't chime in during yesterday's post, be sure to let me know what you think about the monthly I-Mockery Mystery Packs idea!
27 comments
Leave a Reply
Previous post: Hot Wheels Mystery Cars: Part 1 Of 2.
Next post: In Which I Lean Precariously Over The Abyss.