Back From Vacation! Well, Physically…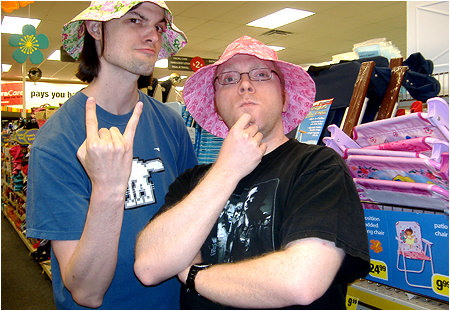 I'm sure by now, you've all been huddled in a corner, naked and quivering while cursing the heavens for not providing you with weekly updates to your beloved I-Mockery. Well, shout as you may, the blame lies not within the skies, but within our simply going away on a vacation for the past week. We went to Nags Head, North Carolina with some friends (including Proto) and had a hell of a good time relaxing in the sun. I'll share more details and a few photos of it later on, but for now, I'm still trying to get my mind wrapped around the fact that I'm no longer on vacation. Sure, my body is back at home, but my mind is still on a beach where red jellyfish are washing up on the shore and there's hardly anybody else to be seen for miles.
38 comments
Leave a Reply
Previous post: I Love Indiana Jones.
Next post: In Which I Question Either The Science Or Vocabulary Of Denise Richards.