I-Mockery's First Official T-Shirt In Eons! It Glows-In-The-Dark!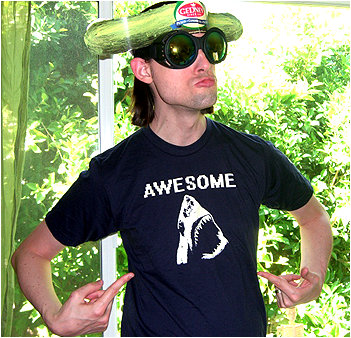 Check it out people! I promised you I'd be making some brand new official I-Mockery T-Shirts and they've finally arrived! I know I was supposed to have these up for sale earlier this month, but we had some problems with the printer that had to get straightened out first, so my apologies for the delay. The good news is, the shirts are finally here and you're gonna absolutely love 'em! Here are the ingredients for the shirt:
-1 Tablespoon of Shark.
-1 Teaspoon of I-Mockery logo on sleeve.
-1 Cup of Glow-In-The-Darkness.
-500 gallons of AWESOME!
This first run of the shirts is a limited edition and I'm going to see how well they do to determine if I want to print up more varieties of I-Mockery shirts in the future. I've never been big on selling merchandise because shipping out products takes away from the time I could spend writing new articles for the site, but this shirt just HAD to be made (if you don't understand why, I suggest you read one of my earlier blog posts). The point is, get your Awesome Glow-In-The-Dark I-Mockery Shark shirts while ya can, because these are gonna go like hotcakes... just don't pour maple syrup on 'em, because I'm NOT giving any refunds for such a grievous error no matter how good it may taste.
Click here to learn more about the shirts and order one!
Did I mention it glows? Because it does...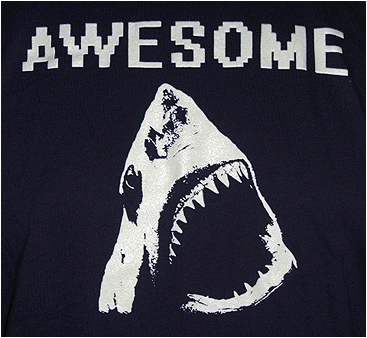 38 comments
Leave a Reply
Previous post: In Which I Explain My Recent Absence.
Next post: Why The Virtual Console Makes Me Sad.