Oh The Sights You'll See…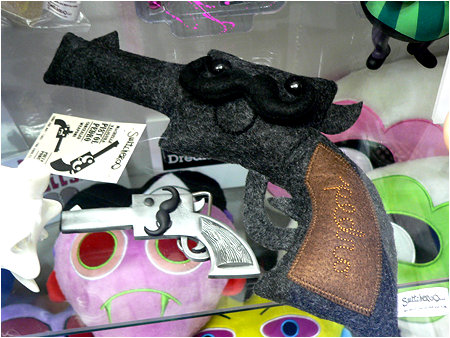 I took a bazillion some odd photos at the 2008 San Diego Comic-Con and I promise it will be everything you guys have come to expect from me over the years. But with so many photos, comes a price. The price of waiting. Can you handle it? Yes... yes indeed you can. I'm hoping to have it all done by the end of this week, but after being out of town since last Wednesday, I have a lot of things to catch up on and might not have everything up online until early next week. There will be regular article updates to I-Mockery this week though, so you at least have that to look forward to. In the meantime, I chose another completely random picture from the convention to post up above. Mustache. Gun.
Talk amongst yourselves...
19 comments
Leave a Reply
Previous post: At The San Diego Comic-Con!
Next post: So When's The Earthquake Party?