I-Mockery's 2008 Halloween Season Has Begun!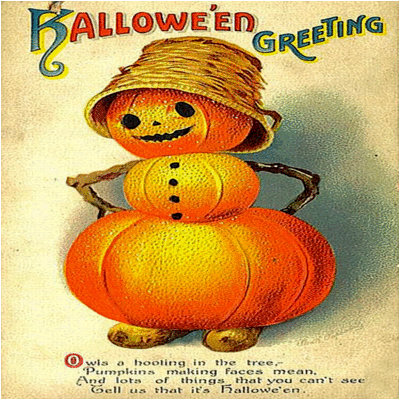 Yes indeedy, it's that time of year again! As most of you know, September 1st marks the beginning of our annual "2 Months of Halloween" celebration here on I-Mockery. Everything you see on this site between now and October 31st will be nothing but Halloween-oriented goodness (or badness, depending on what we happen to be covering). This is my absolute favorite time of the year. I love seeing the horror movies slowly creep their way onto TV stations more frequently. I love seeing the latest Halloween candies trickle into all the stores around town. I love seeing the seasonal Halloween stores pop-up for a brief time in some shoddy old retail space that was previously home to squatters, rats and... squatters who eat rats. I guess what I'm trying to say is that I'm really glad that Halloween is a comin'.
We've got all sorts o' spookylicious things planned for the 2008 Halloween season here on I-Mockery, but if any of you have suggestions for things you'd like to see us cover, please let us know. It doesn't matter if it's a Halloween event taking place in your area, a horror movie, a costume, some new candy, or some completely bizarro new Halloween novelty... we wanna hear about it.
To those of you who aren't well acquainted with our admittedly over the top annual Halloween celebration here on I-Mockery, I recommend you check out some of our main Halloween attractions. And hell, even if you've been with us for years, it wouldn't hurt to look back over all that old stuff to help get in the spirit o' things.
-I-Mockery's Halloween Collection: Here you'll find quick 'n easy access to most of our Halloween material from the past. Extremely in-depth horror movie and candy reviews, product reviews, and of course the boppin' Halloween adventures of Count Pop himself.
-The Halloween Grab Bag: Much like our "Shorts" section, this is a place where you'll find our smaller Halloween articles, but often covering some of the weirdest stuff we've ever stumbled upon.
-The Greatest Horror Movie Moments: Another favorite is our ongoing quest to document some of the finest moments in horror movies. Sometimes they're moments you're well aware of, other times, it's stuff you probably never knew existed. Either way, if you're looking for some horror movies to check out this season, this is a good place to start.
-Trick-Or-Treat Adventure: Our largest Flash game to date... and it's all about Halloween. If you're a fan of classic adventure games such as Monkey Island and Space Quest, you'll feel right at home with this one as you go on an adventure to build a Halloween costume and then collect enough candies before you battle the ultimate evil! It even auto-saves your progress as you go play, so you don't have to beat the game all in one sitting.
Of course, you can still expect our regular site updates to the Blabber Blog and Weeklies section (and we have plenty of archived Halloween blog entries for you peruse), along with a whole new slew of Halloweeny articles this season. We've also got some great Halloween contests in store for you to participate in as well. I-Mockery's big 2008 Halloween season has finally begun and I hope you guys will all be here for the spooktacular ride!
47 comments
Leave a Reply
Previous post: Mega Man 9 Box Art Poster Giveaway!
Next post: Dracula Is A Pill Popper!