Dracula Is A Pill Popper!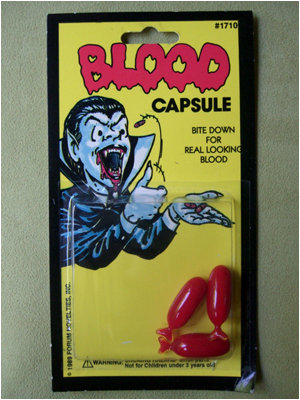 I knew it! Dracula is a bona fide pill popper! Just look at the package for these blood capsules and you'll see all the proof you need. He's poppin' pills like they were Halloween candies! Come to think of it, a lot of horror & sci-fi icons we celebrate became monsters because of too much exposure to certain chemicals. The Toxic Avenger, C.H.U.D., Jack Frost, countless zombies and more... all of 'em had too much exposure to chemicals in one way or another. With that in mind, is it really too hard to believe that a drug addict would wake up one day and decide that he was a creature of the night who had to suck blood from the necks of the innocent for nourishment? Maybe they should put Dracula on those new "I Lost Me To Meth" campaigns that I've been seeing all over the place. You know what? I'm gonna do the job for 'em and make that poster myself...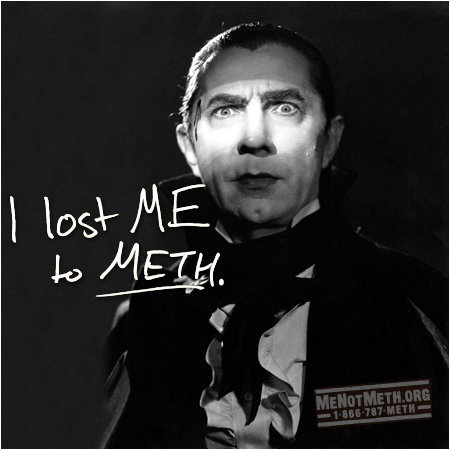 Yeah, I could definitely see that poster at a bus stop or in a subway. Whaddaya think?
Survey: What other horror monsters/icons do you think show possible signs of drug abuse, and what specifically do think they're on?
31 comments
Leave a Reply
Previous post: I-Mockery's 2008 Halloween Season Has Begun!
Next post: How Come The Creature From The Black Lagoon Gets No Respect?