Looking For A Halloween Costume? Look No More.

It's as if somebody spilled toxic waste all over a boy standing on a shag carpet and this hideous mutant was the resulting tragedy. Well, since I'm sure there's no chance in hell that any of these amazing masks and mitten sets are around anymore, I for one have full intentions of making a replica of them myself. I suggest you all do the same as soon as possible. I want this costume. I want to be a shag sasquatch. I want to run through the streets and howl into the moonlight like a ferociously furry madman. I want this costume.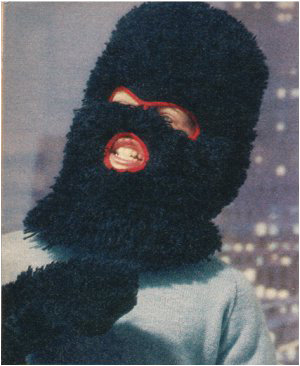 REALLY.
32 comments
Leave a Reply
Previous post: Re's Halloween Treats For The Domestically Challenged.
Next post: Boo Berry "Razzle Boo Blitz" Flavored Fruit By The Foot.