Vacation, All I Ever Wanted.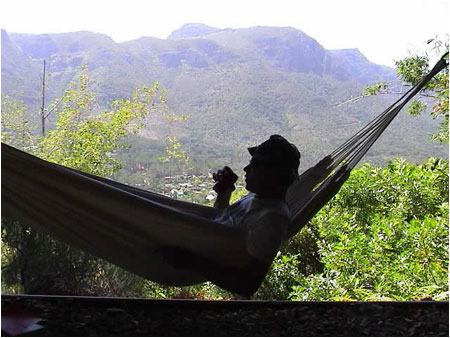 Alright, you bastards, here's how it is. I am taking the whole month of November off. Don't even think about trying to stop me either. Oh, I'll still be doing Weekly Reviews and Blog entries here and there, but no proper articles. You see, I need a much deserved break, especially after our insane two-month Halloween season. Much as I love writing for I-Mockery, it cuts quite a big chunk into my free time (usually eats up my whole Sunday). And I don't want to get burned out, so I'm taking a little break, a holiday, a furlough, a hiatus, a sabbatical, a respite, a recess, a liberty. A vacation.
Let me tell you something. I have been playing Bioshock, a game that most people could probably easily beat in a weekend, since January. There is something wrong here. Looking back at my save game dates, it appears that I find the time to play this game roughly one night a month (and this is definitely a game you must play at night, thems the rules). I also have probably 30 other video games I bought (it was on sale!) and have never played. Some of them date back years, sadly. (Yes, I am stupid with my money). I will never play them all. I know this. I have a stack of hundreds of unread comics that's probably bigger than some of your entire collections. It includes entire series (Doom Patrol, Shade the Changing Man, Animal Man, and over 100 issues from the middle of Hellblazer, among many others). So don't you sass me none! Don't you sass me!
I need this. You need this too. We all need a break from each other sometimes. Because when I come back that first week of December, all bright-eyed and bushy tailed, I'm going to deliver the next All-Star Batman Longbox column. I've read the next three issues, and boy, are they are bad. Beautifully, wonderfully, amazingly bad. Tell me that's not worth the wait. So for now, in my geek fortress, I play, and do the things I want to do. I will probably not accomplish half of the things I want to before I return, but, please, let me have my dreams.
31 comments
Leave a Reply
Previous post: The Post-Halloween… Post.
Next post: The Final Remnants Of Halloween.