The Final Remnants Of Halloween.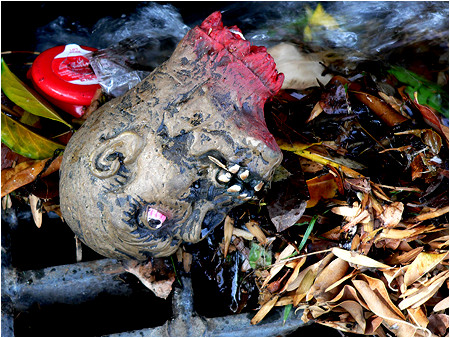 Early last week I was out walking and I noticed something strange lying on the ground near a sewer grate on the other side of the road. When I walked over to get a closer look, I realized it was a discarded novelty zombie head from Halloween. The day after Halloween, we had a big rainstorm here in L.A. (which is always a rare treat), and it had apparently washed this foam-stuffed zombie head all the way down to the bottom of my street. Something about seeing it just helplessly lying there demanded that I get some photos of it. A simple severed zombie head lying on a sewer grate amongst the leaves, grass and trash as the water flowed behind it and people walked on by while not even taking the time to stop and appreciate it. It almost felt like I had made a discovery that nobody else new about. A poetic goodbye to Halloween 2008 if you will.
Every day since I first discovered it on the ground, I've been walking by my zombie head always smiling as I passed it. Unfortunately, he did eventually make his way into the sewer, but I like to think that he floated off somewhere and is now providing somebody else with daily smiles. Thanks for making my recent walks all the better, Sewer Zombie Head. You will be missed.
Hit the jump to see some more photos that were taken of the Sewer Zombie Head.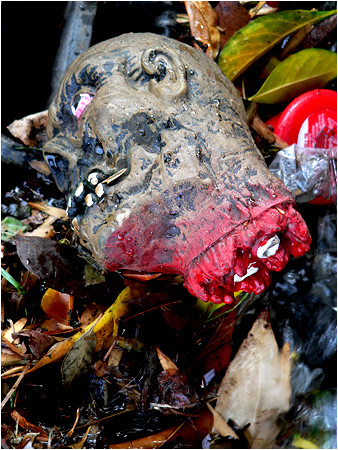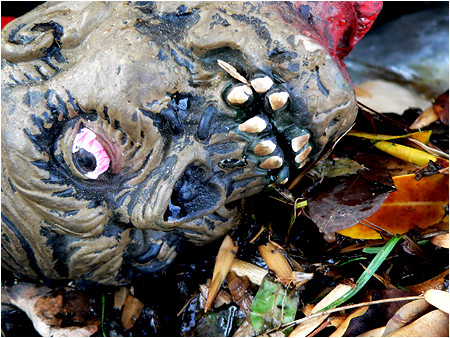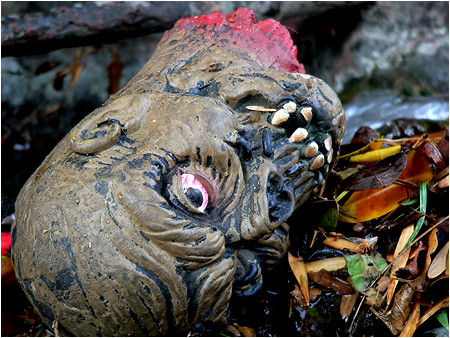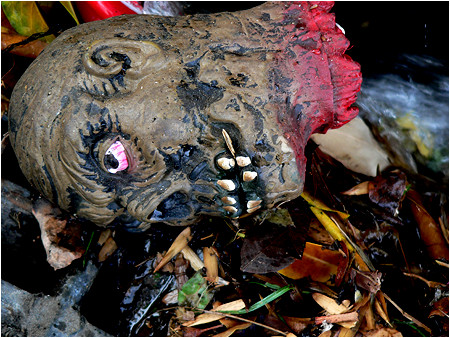 He may be gone, but I'll always have these photos to look back on and smile at.
26 comments
Leave a Reply
Previous post: Vacation, All I Ever Wanted.
Next post: I-Mockery's 2008 Secret Santa Event Sign-Ups Have Begun! Plus, Peppermint Ice Cream!