Pretty Much The Most Awesome Thing Ever.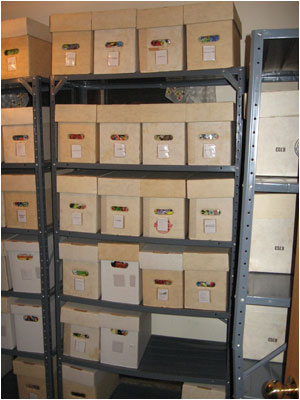 There are some people who think that I read too many comics, and though I may not personally agree with them, I have to admit that they might just be right about that. That's not my collection pictured up above, (I don't have quite that many comics), but I do have a lot.
In fact, RoG was so worried about my excessive comic book habit, he got someone considered to be something of a comics authority figure to record a special message for me, expressing his concern. Hit the jump to check it out.
Welcome to the most awesome thing ever. I just about shat myself when I first saw that. Roger didn't want to post it without my permission since it has my real name in it, but I don't care about that. The world must see this, as this increases my comic nerd cred by about a million points.
40 comments
Leave a Reply
Previous post: Amazon's New Holiday Toy List Makes Me Nauseous. Plus, The Power Wheels A.T. Rex!
Next post: Hallmark's Pac-Man Christmas Ornament Has Arrived!