Where In The World Is Protoclown?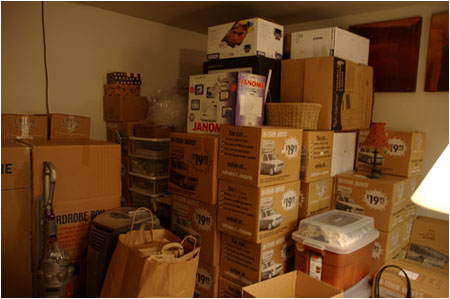 Both of you have no doubt noticed by now that the writer known as Protoclown AKA the person known as, well, "me", has been absent for some time. Yes, that's correct. I haven't updated any content to the site since before Christmas, apart from the weekly reviews, which frankly don't take much time at all (except for the white border that goes around the images, which I painstakingly paint one pixel at a time by hand).
Where, oh where could I have been all this time? Was I up to my eyeballs in blow and the best Vegas hookers my absurd casino winnings could buy, the kind that can do delightful "tricks" with any number of random (but not too large) household objects? Perhaps I was on a crab fishing vessel in the North Pacific, disguised as a one-eyed Norwegian named Jaaren Boorger with a predilection for nibbling dark chocolate, patiently biding my time as I awaited the perfect moment to kill my mark? Or maybe I was Mickey Rourke, making a triumphant comeback to film, even though I thought I'd already made a triumphant comeback by appearing in several Robert Rodriguez films?
Sadly I have been doing none of these things (except for that bit about Mickey Rourke, thank God I haven't been doing that). No, I have been moving. Into a new house. A very slow move. A snail's paced move, if you will. A move with two month's notice, yet still somehow consumes all of my time and energy. If you were thinking that having two months to prepare would somehow turn moving into a leisurely, relaxed experience, boy are you fucking wrong. No, I'm afraid that only prolongs the torment and stretches time in a way that would make Reed Richards proud.
This last week in particular has been most annoying. Every night I come home from work, and there are boxes that await me. I must fill the boxes, careful to avoid the whips cracking around me, and then I must carry the loaded boxes to their destination. Upon my return, there are more boxes waiting to be filled, and the mountain of comics, movies, music and games must be mined anew, with only the dim glow of my dusty helmet to light my way. The supply never diminishes, and the pain is all I can remember. Indeed, it seems I have found an endless fountain of heavy, oh so heavy entertainment media that mocks me as I must eternally shovel. It is the holy grail for some. For me, it is my just punishment for too many trips to the altar of Best Buy.
So that is where I have been. And each night when they finally let me finish and crawl into my dark hovel, my screaming soul has no heart left for laughter, and my cracked, broken fingers cannot summon the strength to wrap themselves around a pencil, much less a keyboard, which is really far too big to wrap one's fingers around, unless one has hands that could be considered a medical oddity, or perhaps a lady's special friend.
But fear not! I shall return soon, at full strength and three varying speeds, because there are some comics out there trying to sneak past me while they think me not so vigilant. Well, not on my watch, buster. Not on my watch.
25 comments
Leave a Reply
Previous post: A Little Birthday Trip To San Luis Obispo: Bubblegum Alley And Madonna Inn.
Next post: Why You Gotta Do Us Like That, Joaquin?