Olvera Street Rules.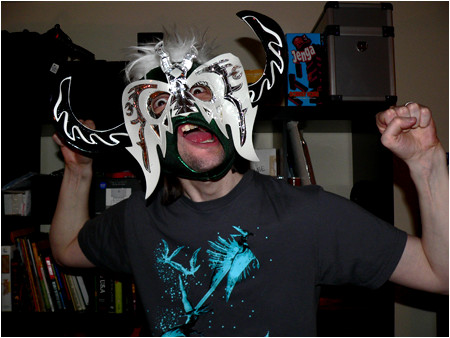 I visited Olvera Street recently and it was quite awesome. As you can see, I walked away with one hell of a mask. I'll try to post all my photos from Olvera Street it by the end of the week. Until then, I assign you all with the highly important task of coming up with a name for my latest Mexican wrestling persona. Who knows... maybe I'll even have him battle my other persona, El Serpento, sometime. I'm always fighting with myself mentally, so I might as well make it more official with a physical battle of epic luchador proportions. Failure to suggest at least one name will result in me breaking into your home, putting you in a figure-four leglock and eating all your food.
78 comments
Leave a Reply
Previous post: Why You Gotta Do Us Like That, Joaquin?
Next post: In Which I Confess To Not Understanding The Internet.