Happy St. Patrick's Day, Drunkards! Plus, Shamrock Shakes & Guinness Cupcakes!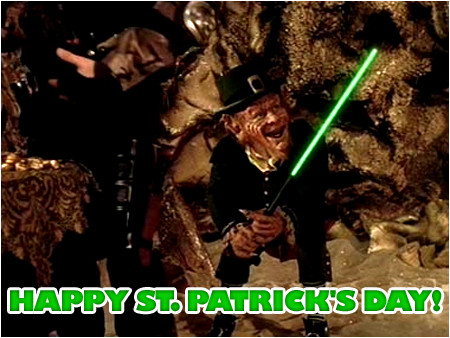 If you're currently able to read this, you're doing better than many people I know who are already puking up green fluids galore. So before you drown yourself in green booze or shamrock shakes, share with us some of your St. Patrick's Day plans. Or, at the very least, use this blog as a replacement for the inevitable drunk dialing you do on this day every year and then spend the next two months making apologies for. And watch out for that damned Leprechaun. Just knowing that he has a light saber now is pretty fucking scary if you ask me.
UPDATE: Shamrock Shake Located!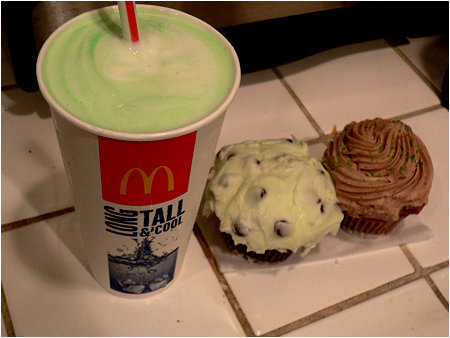 So we went out earlier today to get a genuine Shamrock Shake (aka: the only reason to ever go to McDonald's in my opinion) and we decided to stop by Yummy Cupcakes in Burbank as well. Lo and behold, they had their own St. Patrick's Day themed cupcakes. Chocolate mint chip cupcakes and, believe it or not, Guinness cupcakes. That's a meal and a drink all in one. They even had cupcakes topped with Lucky Charms. And they say Irish cuisine is awful? Pfft...
24 comments
Leave a Reply
Previous post: The Hummingbird Spy.
Next post: The Best Feeling In The World.