The Best Feeling In The World.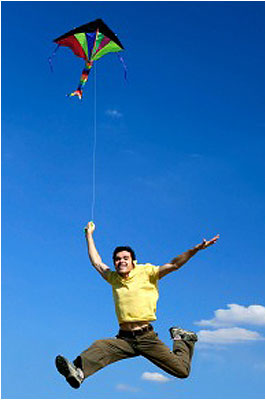 After many painstaking minutes of research, I have discovered what the greatest feeling in the world is. Are you prepared for me to drop this knowledge on you? Do you think you can handle it? You may be surprised by its sheer simplicity. But therein lies its power. And the best part is, we've all experienced it.
It is better than winning the lottery (or so my research tells me). Better than drugs. Even better than receiving head from a surprisingly skilled nun.
The best feeling in the world is when you wake up in the morning thinking that you beat your alarm by only a few minutes and it's time to get ready for work. And then you take a closer look at the clock and realize that you have several hours left to sleep in. See, you just thought that you had to get up, but you totally don't have to get up! And the sleep you get between then and the real time you have to wake up is the best sleep you can ever achieve. The only thing better than that would be being woken up after that by receiving head from that surprisingly skilled nun.
And if you don't agree that's the best feeling ever? Well, fuck you! It totally is. Share your own "best feeling ever" if you disagree, but I'm telling you--the next time you experience it, just think about it in the moment and I guarantee you will have a moment where you go "Oh" all wide-eyed and mouth agape as you realize I was right, and if some random person saw just your face at that moment, they might imagine such an expression being caused by a nun's wimple bobbing up and down over your naughty bits.
50 comments
Leave a Reply
Previous post: Happy St. Patrick's Day, Drunkards! Plus, Shamrock Shakes & Guinness Cupcakes!
Next post: In Which I Let It Burn Because I Like It Burned.