I Need An Artist, Stat!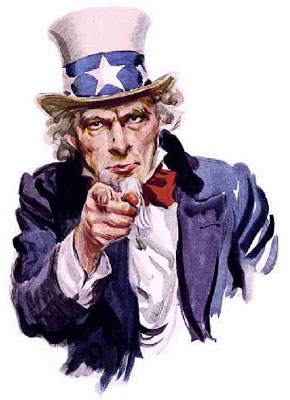 This was supposed to be a surprise to be announced shortly before the Comic-Con, but since my local artist friends are all too swamped with their own projects to meet the deadline, and without an artist these kinds of things don't happen, I turn to the internet for assistance.
I am writing a 20-page comic book that I hope to have for sale at the I-Mockery table at the San Diego Comic-Con this year (which will also be available for purchase online, after the con, for those of you who can't make it this year). However, since scripts alone aren't exactly exciting material for the average reader, I am in need of an artist to help me see this vision through.
A couple things you should know:
- I'm not going to announce the plot publicly and give it all away, but it's going to be a "superhero-related" humor book. More focused on villains than heroes. So if you want to draw a bunch of 20-somethings talking over coffee about their relationship troubles, this is probably not the project for you. However, if you like drawing cheesy characters in spandex and capes, you'll be right at home with this one.
- I cannot pay you up front. I'm going to be stretching my resources super-thin just to get this thing printed in the first place. Since I'm doing this more to get my name out there than to make money, as far as I'm concerned most of any profits generated would go to you. I'd be happy just to break even, if possible. We can work out some kind of deal, but I will make sure you are paid fairly for your work (though be aware you will not get rich self-publishing indie comics). You will also get a co-creator credit since you will be designing the visual look of the characters.
- I absolutely need to have this thing completed by the end of June, at the very latest. Which doesn't give us a lot of time. It may or may not be color, depending on time and money. So if you know full well you don't have the time to get this done by then, please don't waste my time and get my hopes up by contacting me about it.
I know we have some talented artists out there who read this site, so if you think you're the right match for this project and you would like to collaborate with me on a book, this is your chance. If you have a friend who's an artist who might not see this post, please let them know. Remember, if you're an aspiring comic artist, I will be promoting this thing at the Comic-Con, which will be a damn good way to get your name and samples of your work out there and in front of the eyes of publishers. The best way to get your foot in the door of the entertainment industry is to make your own door, they say.
The style I'm looking for here is somewhat simple and cartoony. That's what I picture in my head when I see these characters. But I'm certainly open to other possibilities. If you are interested, please send a couple samples of your work to:
protoclown@i-mockery.com and I will get back to you. Please remember that time is of the essence, so things have to move fairly quickly at this point.
P.S. It is my goal to have this thing at our table in time for the Comic-Con, and I will be extremely disappointed if that doesn't happen. But I want you guys to know that either way, it WILL happen eventually. You will be able to buy a comic written by yours truly. If nothing else, I have local artist friends I can work with once their schedules clear, but at that point it would be an online-only purchase sort of thing.
P.P.S. This is why I haven't been around on here much lately.
21 comments
Leave a Reply
Previous post: In Which I 'Show' You What Makes Me 'Tick'.
Next post: It's Friday! Time For Another LIVE Episode Of Doc Mock's Movie Mausoleum!