Happy BBQ & Fireworks Weekend!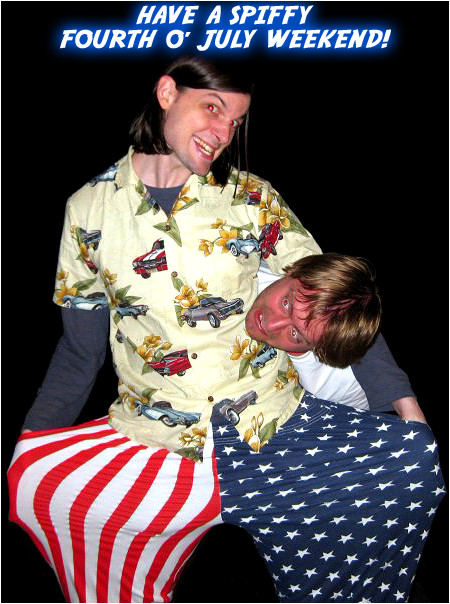 Alright people, you know the drill. Share your plans for the holiday weekend in this blog thread. Non-US citizens, share your plans anyway because you deserve to set off explosives just like the rest of us. And speaking of fireworks, here's an updated article from the past that might help get you in the mood for blowing things up:

The Underappreciated Art of Firecracker Labels!
http://www.i-mockery.com/minimocks/firecracker-labels/
I've just added an all-new third page of firecracker labels to the piece, so be sure to check it out and submit any labels of your own that you happen to photograph before they get blown to bits!
14 comments
Leave a Reply
Previous post: Doc Mock Episode #8 Premieres LIVE Tonight At 10pm PST / 1am EST!
Next post: In Which I "Help" My Daughter With Her "Blog".