Sooooooooo Busy!
We've been insanely busy at Comic-Con ever since we arrived and it's been an absolute blast. Unfortunately, by the end of every day, I'm also absolutely exhausted so I haven't had much of a chance to post in the blog. So, until we get back into town after the con and post another huge collection of pics of the big event, here's a few quick booth photos from early on.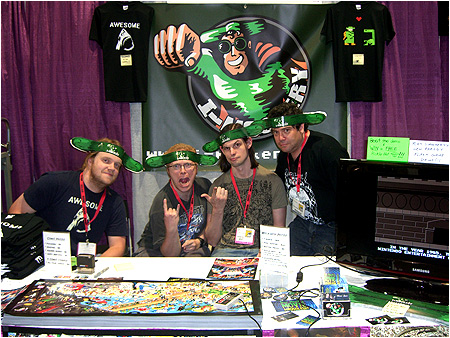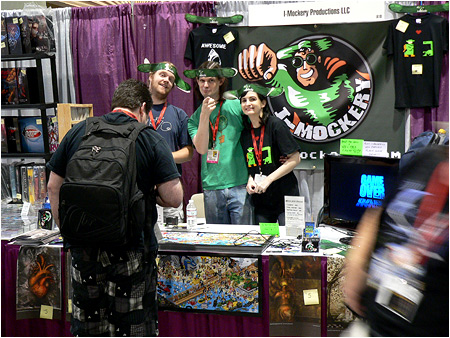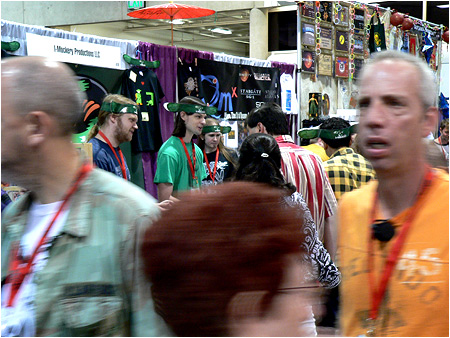 I'm not sure, but I think that guy in the foreground was a real zombie. Sure looks like it.
We seriously have an amazing spot in the convention center with lots of space for the crowds to come by and we have some awesome booth neighbors. Thanks to all of you guys who've already stopped by and said hi, bought our merchandise, proudly worn our pickle hats, and tried out our brand new parody flash game demo! It's been great meeting you all and we're looking forward to seeing more of you over the next two days! If you're gonna be at the convention this weekend, be sure to come stop by our spot (table #A10) and say hey!
Alright, onward I go to sleeeeeeeeeeeeeeeeeeeep.
35 comments
Leave a Reply
Previous post: I-Mockery At The 2009 San Diego Comic-Con July 22nd - 26th! Come See Us At Table #A10!
Next post: Doc Mock Episode #10 Premieres LIVE Tonight At 10pm PST / 1am EST!