Super Duty Wiener Fork!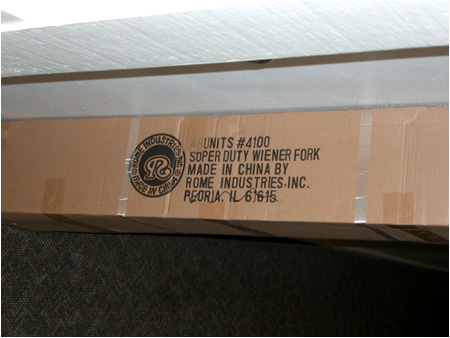 I couldn't help but notice that somebody in my building had a package left at their door with some amazing text written on it: Super Duty Wiener Fork! I've come home to find some packages left for me that I was really excited about, but I can't imagine the sheer ecstasy one experiences upon coming home to a Super Duty Wiener Fork. Did I mention that the package says SUPER DUTY WIENER FORK on it? Because it does. SUPER DUTY WIENER FORK.
Super Duty Wiener Fork would make a hell of a good band name too.
Discuss.
35 comments
Leave a Reply
Previous post: Doc Mock's Movie Mausoleum Episode #10 Fixed And Back Online!
Next post: Anybody Here Attending BlizzCon? Also, It's Time For Halloween Suggestions!