My Top Tens For 2009… And More!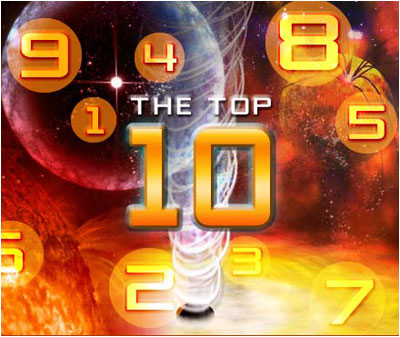 Well, this is a bit overdue, but I always like to share my Top Ten lists for movies, music, and video games every year. And I've finally come down off the Tibetan mountain after months of meditation, and here's what I've concluded:
Protoclown's Top Ten Movies of 2009:
1. Inglourious Basterds
2. Moon
3. Avatar
4. Black Dynamite
5. Star Trek
6. Sherlock Holmes
7. Zombieland
8. The Fantastic Mr. Fox
9. Coraline
10. The Imaginarium of Dr. Parnassus
Protoclown's Top Ten Albums of 2009:
1. Bat For Lashes - Two Suns
2. The Decemberists - The Hazards of Love
3. The Avett Brothers - I and Love and You
4. Yeah Yeah Yeahs - It's Blitz!
5. Florence + The Machine - Lungs
6. The Sounds - Crossing the Rubicon
7. Fever Ray - Fever Ray
8. Green Day - 21st Century Breakdown
9. Metric - Fantasies
10. Regina Spektor - Far
Protoclown's Top Ten Six Video Games of 2009:
1. Batman: Arkham Asylum
2. Dragon Age: Origins
3. Ghostbusters: The Video Game
4. Borderlands
5. Street Fighter IV
6. New Super Mario Bros. Wii
I'm curious to see your lists, so if you'd like to share, feel free. Remember, since you're sharing a list of your personal favorites, there are no right or wrong answers -- only stupid ones.
ALSO! BUY MY SHIT!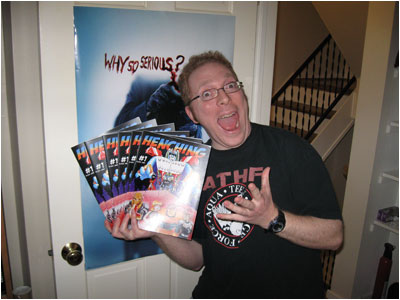 Pardon me while I peddle my wares here for a moment, as since I've been writing free entertainment for you all to enjoy for the last decade, I think I've earned the right. When I first announced that I was doing my Henching comic, many of you chimed in and said you would purchase it. Far more than actually purchased it. I know how these things go, you have to buy a new pair of shoes, and hey, porn's not free either.
Neither is Henching. But it will enrich your life. Also, since my esteemed artist Shironu Akaineko and I are currently working on the second issue, you'll have to read the first one to know what's going on. It's like LOST. You'll be that confused. So pop on into the I-Mockery store and check it out before they're ALL GONE and going on eBay for like $500 a copy. It's gonna happen. It's inevitable.
57 comments
Leave a Reply
Previous post: Important Poll For Doc Mock.
Next post: Oh The Things To Come…