Vroom! Vroom! Vroom!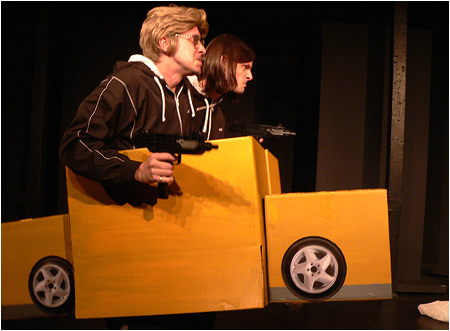 I played a Swedish terrorist in a show called "Bulletproof!" (by Brian Cooperman) at the Comedy Central Stage here in LA on Tuesday. I carried around an uzi, drank with a Russian mob boss, kidnapped a supermodel, and had a high-speed chase in a cardboard Volvo. What more could one ask for in a role? FJORD!
In other news, we have a new game up on I-Mockery called Pitfall 2010 that you should all play immediately. Pitfall Harry is depending on you to help him settle his huge gambling debts, so hop to it.
9 comments
Leave a Reply
Previous post: Matt Besser LIVE Tonight On Doc Mock @10pm PST / 1am EST!
Next post: New Time For Doc Mock Tonight! Show Starts At 8pm PST / 11pm EST!