I-Mockery Human Centipede Game Interview On KROQ's Kevin & Bean Show.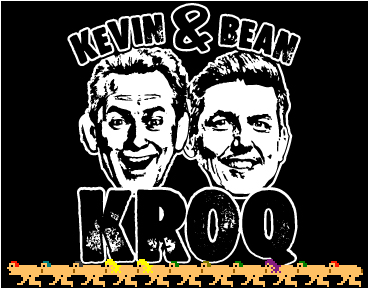 Back on June 2nd, I did an interview on the "world famous KROQ" radio station for the Kevin & Bean show about the Human Centipede game we made. For those of you who were unable to tune in and catch the interview live, they were nice enough to send me a copy of it. Hit the jump to listen to the full interview and then read some new details about Comic-Con and the E3 Expo.
If the player doesn't load for you, you can download an MP3 of the interview.
In other news, we're still working away on the big game and can't wait to unveil more of it at the San Diego Comic-Con next month. We're actually going to have a custom arcade cabinet at the table for it that's gonna look amazing. Dr. Boogie and I are also planning on attending E3 Expo next week, so you can expect some photo coverage of that event once again. If you missed our E3 coverage last year, here it is.
Last but not least, don't make any other plans for the night of June 24th, because Doc Mock's Movie Mausoleum will be back with an all new episode and one hell of an awesome guest!
6 comments
Leave a Reply
Previous post: Hulk Hogan Wants To Wrestle Your Debt Into Submission! Whatcha Gonna Do!?
Next post: I-Mockery At The E3 Expo!