Doc Mock At The 2010 Eyegore Awards!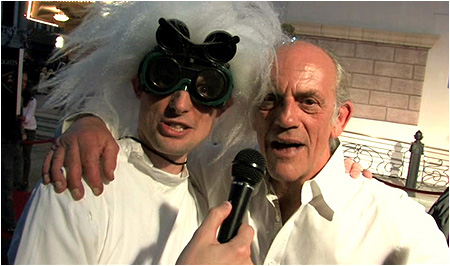 This past weekend, I attended the 2010 Eyegore Awards and Halloween Horror Nights at Universal Studios Hollywood for a night of spooky maze goodness. As with previous years, I took a ton of photos from all the mazes, but I'm still piecing those together and getting them ready to go up on the site this week. While you wait, you can enjoy Doc Mock's two-part red carpet coverage of the 2010 Eyegore Awards. Doc spoke with a lot o' people in the horror biz this year, including Christopher Lloyd, Sid Haig, Corey Feldman and more, so I'm sure you're gonna enjoy all the footage!
PART 1:

PART 2:

For more on Doc Mock, including show info and archived episodes, be sure to check out www.docmock.com.
7 comments
Leave a Reply
Previous post: I Helped Rowdy Roddy Piper Fight Childhood Obesity!
Next post: Oh Hi, October!