The Stare Of The Twix Halloween Girl.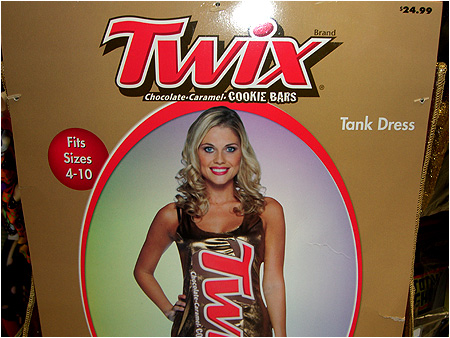 After celebrating all things horror for so many years, it takes a lot to creep me out. I can wander through any Halloween horror maze without being startled at all, I can watch the scariest horror films without the slightest feeling of unease, but there's something about the stare of the model on the new Twix Halloween costume package that sends chills right down my spine. It's a piercing stare that you simply can't ignore. Every time I walk past it in a Halloween shop, I get a feeling that somebody just died... or somebody's about to. If those eyes could tell a story, it'd be one of murders so grisly, the police covered them up to shelter us from the knowledge that there's such a horrible monster living in our society. Let's see you try to "chew it over with Twix" now.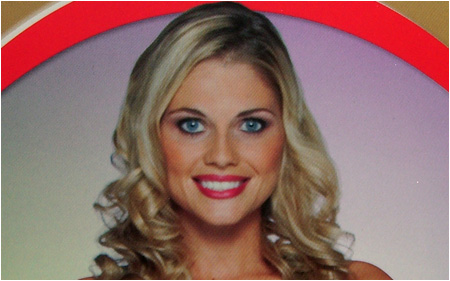 Sometimes that Twix girl, she looks right into ya. Right into your eyes. And, you know, the thing about the Twix girl... she's got lifeless eyes. Blue eyes. Like a model's eyes. When she comes at ya, doesn't seem to be living... until she bites ya, and those blue eyes roll over white and then... ah then you hear that terrible high-pitched screamin'. The world turns red, and despite all the poundin' and the hollerin', she comes in and she... rips you to pieces.
20 comments
Leave a Reply
Previous post: The Fright Light: A Halloween Flashlight.
Next post: Halloween Character Makeup For Dummies And A Donkey Riding Reaper.