Just Another Afternoon In October…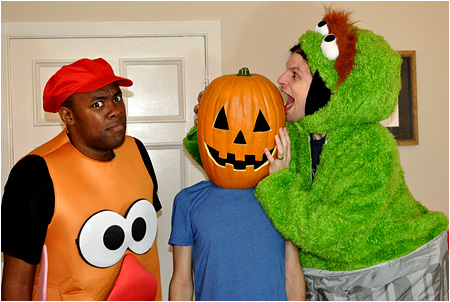 Don't ask me to explain what's going on here... it'll all make sense later in the week when our new Halloween video comes out. Halloween is just around the corner, so whether it's going trick-or-treating or having an all-night horror movie marathon, I hope you're all making your final preparations to celebrate it in style!
6 comments
Leave a Reply
Previous post: Our Halloween Jack-O-Lanterns!
Next post: The Incredible Remote Control Zombie With Dry Humping Action!