Halloween Club Pack Release Info!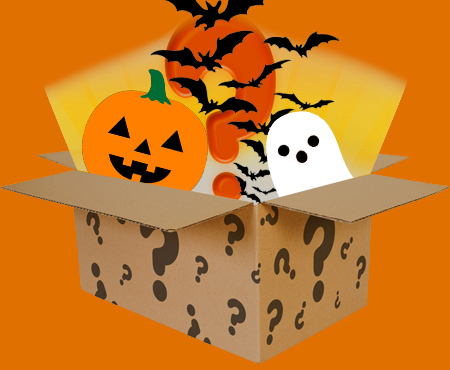 Since everybody's been messaging me about our Halloween Club Packs, I thought I'd make a quick post to to help out those of you hoping to snag one this season.
First off, YES, there will be a new Halloween Club Pack released this year. In 2013, the packs sold out in less than 24 hours, which was awesome and a huge surprise to me. Unfortunately, a lot of people weren't able to get one, so this year I'm making more than twice the amount of packs to ensure that everyone has a good chance of getting one before they sell out. I'm also announcing the official release date and time in advance, so if you want one, hopefully you won't have a problem as long as you're online at the time.
This Sunday, October, 5th at 10am PST (1pm EST) is when I-Mockery's 2014 Halloween Club Packs will be available for all to purchase. Just come to the I-Mockery.com homepage at that time and you'll see all the details about the packs along with details on how to order them.
IMPORTANT: To our international readers outside of the United States, I'm sorry, but due to the widely varying shipping costs and all the time it takes to fill out customs forms among other things (time that would be better spent writing new Halloween articles for the site), the club packs will not be available to you. That said, you know I don't like to leave anyone out, so if you *really* want a pack / can't live without one, and you live outside of the U.S., drop me an email about it and I'll try to set one aside for you and we'll work out the shipping costs later. I can't make any promises, as I may get more requests than I can handle, but I'll do my best to get a club pack into your hands.
Alrighty, that's all for now. Thanks again to all of you who pick up a pack this year! Running this site costs a boatload o' cash, especially during the Halloween season, so not only are you getting a box full of awesome goodies, but you're also really helping me keep this ghost ship running smoothly. I really can't wait for you to see what goodies I've pieced together for this year's pack, as it's taken me months to do so, and I'm super excited about it! Good luck on Sunday, everyone!
11 comments
Leave a Reply
Previous post: Horror Movie Paperback Book Covers!
Next post: I-Mockery's 2014 Halloween Club Packs Have Finally Arrived! Order Now!