The Monster Cereals Podcast!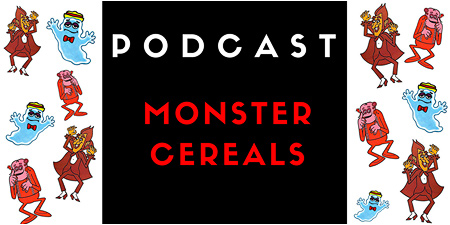 I was recently invited by the nice folks at General Mills to join in on their special Halloween season Monster Cereals podcast and discuss my long history with Boo Berry cereal. It's a really fun podcast featuring talks with a variety of Monster Cereal fans, the artists behind some of your favorite boxes, and even the guy who's been doing the voice of Count Chocula since the late seventies. You can listen to it in the player below:
It's also available to listen to on iTunes. Hope you enjoy it, and big thanks to General Mills for having me be a part of the talk!
4 comments
Leave a Reply
Previous post: A Visit To The Headless Horseman Hayride & Haunted Houses In Ulster Park, NY!
Next post: Trick 'R Treat Animated Sam! (Plus A Halloween Contest!)