Yeah, That Exists - Episode 6: Revealing The Face Of Dr. Claw!
It's been a while since I shot a new episode of Yeah, That Exists, so I figured it was high time I do a new one, and I think I found the perfect subject matter. If you were ever a fan of the classic Inspector Gadget cartoons on Nickelodeon, you're well aware that they kept the face of Dr. Claw hidden for the entire run of the series. Years later, Tiger Toys produced a line of Inspector Gadget toys, including a surprise action figure that actually revealed the face of Dr. Claw! Check out my newest video to learn all about it, and listen to my impersonation of Dr. Claw himself:

[click here for the high quality video]
Hope you enjoy it, and as always, thanks for watching! Also, if you haven't already, be sure to subscribe to my Youtube channel so you can receive notifications for any other new videos I publish. Go-go-gadget channel subscription!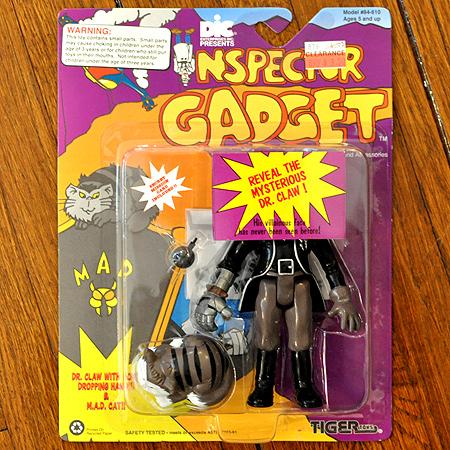 5 comments
Leave a Reply
Previous post: Lessons I Learned From Ghoulies II.
Next post: Movie Fights Madness And More!