In Defense Of Poltergeist III.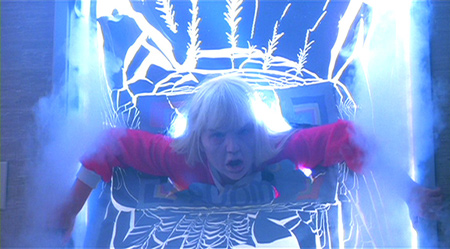 I've always been a fan of the Poltergeist films. The original is an absolute classic, and the sequels, while admittedly not as good, were still entertaining. That said, the third installment was always considered the worst of the original trilogy (and rightfully so), but I still it has merit. Despite some hilariously bad acting and a flimsy storyline, Poltergeist III has a handful of fun scenes and enough creative camera tricks that make it worth watching. With that in mind, I've written a new article for Blumhouse in which I attempt to make a case for Poltergeist III. Hope you enjoy it, and may all skeletons in horror films from this day forward have big, bushy mustaches!
6 comments
Leave a Reply
Previous post: Gollum, Captain America: Civil War, & Keith Apicary!
Next post: In Defense Of Freddy's Dead: The Final Nightmare.