I-Mockery At The 2016 San Diego Comic-Con July 20th - 24th! Come See Us At Booth #E10! New Poster!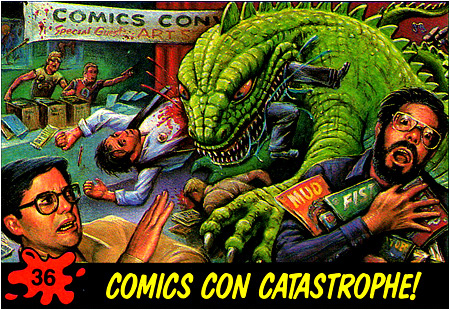 You too could experience the thrill of being mauled at Comic-Con!
Preparing for exhibiting at the 2016 San Diego Comic-Con feels like a whirlwind of chaos, just like is has every year we've been there. This will actually be I-Mockery's eighth time as an exhibitor, and the time really has flown by. You'd think a person would be tired of it by now, but I'm honestly just as excited as ever to attend the convention and see all the familiar faces (and new ones) who stop by our booth. Be sure to pay us a visit if you're coming to Comic-Con as we'll be at (Booth #E10 - near Aisles 600 & 700 on the West side of the convention center - here's a handy map). The main reason to come by our booth? It's quite simple: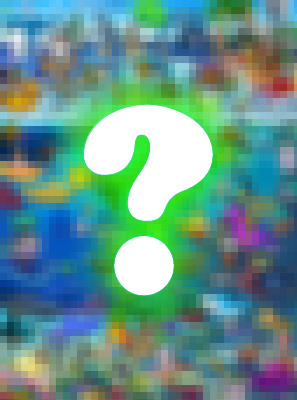 We're unveiling our brand new "8-bit Pixels Under The Sea" pixel poster! Pox and I have been wanting to make this particular poster for a long time, so we're really excited to have it finished! The colors on the print are super vibrant and jumping right out of the water like a crazed, rabid shark. You're gonna LOVE this one! And yes, in case you're wondering, we ended up using many of the fantastic suggestions all of you sent in for it, so thanks again to those of you who pitched in!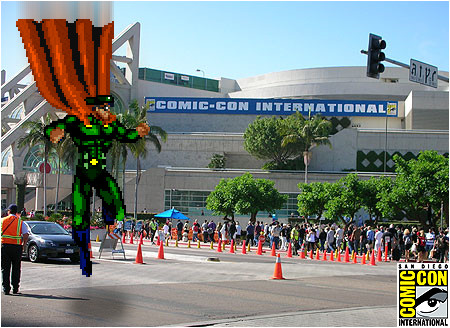 As always, we had an absolute blast last year, so I can't wait to head on down to the convention and get started. It's too much fun meeting longtime fans of the site along with all the new ones. We've put a ton of work and cash into making this happen once again this year, and it's all because want to celebrate the 18+ years this site has been online with the fans that have kept us going! So, if you're going to be at the Comic-Con, be sure to stop by I-Mockery Productions Booth #E10 - near Aisles 600 & 700! (here's a map to our booth)
Myself, Re, and some other pals will all be there at the table again this year, so if you're attending, please stop by and say hello! And yes, to those of you who've asked, we'll be more than happy to sign anything you buy (or any other weird things you bring to the convention for us to sign). We'll even sign your face if you remember to bring it with you.
For those of you who can't come, we're sorry you're gonna miss it, but rest assured we'll still do our best to take as many photos of the convention as possible, though things got so busy I didn't even have a chance to post them online last year (again). Obviously, we're gonna be super-busy with the booth, so getting time away from it to take pictures is always tricky. Once I'm back in town from Comic-Con, I'll do my best to post them if I'm not too swarmed with work... but I'll also be gearing up for our annual "Two Months of Halloween" season, which takes precedence over the SDCC photos.
Again, for those of you who've never been, I feel I need to once again remind you of a very important fact: despite the misleading name, the Comic-Con has MUCH more than just comic books. True, if you're a fan of comic books, you'll be in heaven, but if you're not that into 'em, there's still PLENTY for you to do. Over the years, the convention has basically become a mega-media event. The convention center is chock full o' the latest video games for you to test out, tons of movie promotions, toys galore, incredible costumes, and some truly amazing artists as well. If anything, comics have taken a backseat to all the other crazy things going on at the convention. So yeah, the name is really misleading to some people, and that's unfortunate because they have no idea what they're missing out on.
Be sure to keep an eye on the I-Mockery Twitter and I-Mockery Facebook pages throughout the week. As always, I'm gonna be super busy, but I'll do my best to update them with fun photos and news from Comic-Con whenever I have a chance.
Alright, that's all for now. Wish us luck, cuz this is gonna be one hell of an insane week... again!
If you want to relive the older Comic-Cons of yesteryear, here's a look at just some of our huge photo galleries: [2012] [2011] [2010] [2009] [2008] [2007] [2006] [2005]
4 comments
Leave a Reply
Previous post: Ecto Coolest: A Documentary About The World's Biggest Ecto Cooler Fans.
Next post: The Meals Of Horror & More!