The Greatest Horror TV Show Intros!
September has been absolutely great so far, writing nothing but Halloween articles and hearing your comments on them, so a big thanks to all of you who have been joining in the discussions. Again, the best compliment you can pay us for writing these articles, is posting your thoughts about 'em in the comments sections and sharing them with your chums on social media.
I'm also happy to announce that I-Mockery's Halloween Club Packs WILL be returning once again this year! I wasn't sure I was going to be able to do them this time, which is why I hadn't announced it, but everything magically came together over the past two weeks, so I'll be announcing details about them later this month!
In the meantime, aside from all the Halloween material I'm working on for I-Mockery, I also wrote another piece for Dread Central that just went live!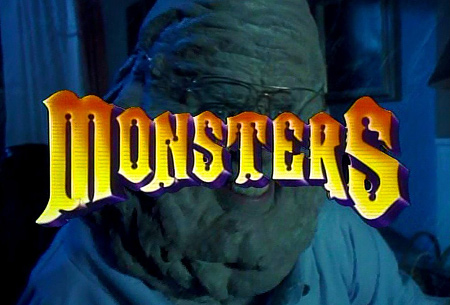 The Greatest Horror TV Show Intros: Part 1 is another new series of articles I'm doing for them, and I cover some of my favorite title sequences including Monsters (which some of you may remember from The Match Game episode I wrote about some years ago), True Blood, and more. As always, thanks for reading, and please do me a solid by posting in the comments section of the article on Dread Central and sharing what other horror TV show intros you'd like to see me cover. I just might include 'em in future installments!
More articles to come!
9 comments
Leave a Reply
Previous post: Put On A Monster Mask! I-Mockery's 2016 Halloween Season Has Begun!
Next post: A Visit To The Church From John Carpenter's Prince Of Darkness!