My Favorite Cartoon Monsters: Part 1!
December has arrived, and just as winter begins to send chills up our collective spines, I can think of no finer time than to discuss some monsters with you. Cartoon monsters, to be exact.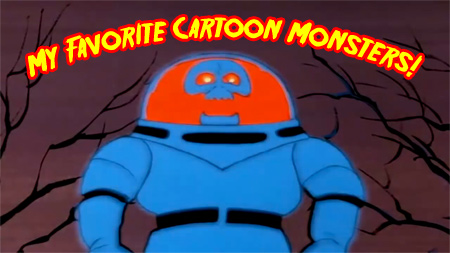 My Favorite Cartoon Monsters: Part 1 is my latest article for my chums over at Dread Central, and I cover some characters that'll surely bring back memories for you. Monsters from G.I. Joe: A Real American Hero, Scooby-Doo, Where Are You!, Looney Tunes, and more are covered in this first piece. As always, thanks for reading, and please do me a solid by posting in the comments section of the article on Dread Central and sharing what other cartoon monsters you'd like to see me cover in future installments.
More fun coming soon! Happy December, everyone!
6 comments
Leave a Reply
Previous post: Our New "Pixels Under The Sea" Pixel Posters Finally Arrived! Order Now!
Next post: Abobo & Angry Video Game Nerd!