It always takes me a few weeks to recover from all the chaos of the San Diego Comic-Con, and I gotta say... this year was incredible! We've been exhibiting at SDCC for a long time, but this was easily my favorite booth setup we've ever had. Here's why:
Yep, we turned our booth into an actual graveyard to promote our upcoming Steam game, Grave Chase! Full credit goes to Re for this killer booth design. She really pulled off something special, and it drew people in like crazy. I wasn't sure if we needed the game running on two separate systems, but we had such a constant flow of visitors, I was relieved we had 'em. From putting the monitors inside the tombstones and flickering orange lights, to having real moss on the table and cobwebs everywhere to give attendees an extra level of escapism while playing the game, I simply loved everything about the booth this year.
So again, a huge thanks to Re for taking the time to design it so nicely, and a huge thanks to all of you who stopped by to say hi, test out the game, and pick up a pixel poster. Seeing friends and fans, both new and old, is always one of the biggest highlights of Comic-Con for me. The work I do is quite solitary, so it's always a huge pick-me-up to meet everybody there. Even Thomas Lennon (Reno 911) stopped by to let his kids play the game! The reception to Grave Chase was absolutely wonderful, and seeing how excited and panicked it was making everyone has me counting down the minutes to its release on September 20th. Can't wait for all of you to finally play it!

[click here for high quality video]
In other news, I was on the most recent episode of Screen Junkies TV Fights! Many of you have seen me on Movie Fights episodes over the years, but I've also appeared on a bunch of TV Fights episodes as well. Only thing is, until now, they were always behind the Screen Junkies Plus service paywall. Well, this latest episode marks their first official switch to YouTube where everybody can watch TV Fights for free. It's a really fun episode, and I finally even got to talk about my favorite old Outpost commercials, so give it a watch.
That's all for now, but remember... this site comes aliiiiiiiive on September 1st for our big annual "Two Months of Halloween" celebration! So start carving your jack-o-lanterns now, because things are gonna get spooooooky around here.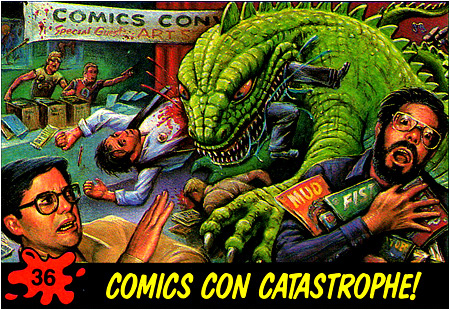 You too could experience the thrill of being mauled at Comic-Con!
Between working on multiple projects, and getting ready for our annual "Two Months of Halloween", and now prepping for the 2017 San Diego Comic-Con, I've been insanely busy as of late. This will actually be I-Mockery's ninth time as an exhibitor, and I couldn't be more excited about what we have to showcase this year - not to mention seeing all the familiar faces (and new ones) who stop by our booth. Be sure to pay us a visit if you're coming to Comic-Con as we'll be at (Booth #E10 - near Aisles 600 & 700 on the West side of the convention center - here's a handy map).
So what can you expect to see when you come by the booth? How about a graveyard!
We're turning the I-Mockery booth into a small graveyard this year! You'll be able to walk right up to our humble cemetery and be one of the first people to ever play Grave Chase months before it hits Steam on September 20th! It's been a while since I've made a game with a Halloween theme, so getting to put out our first Steam game this fall has me absolutely thrilled. We'll also have some special souvenir Grave Chase cards and stickers for anybody who comes by the booth to try out the game.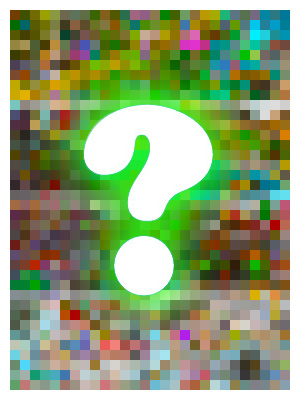 The other big news is that we've heard your cries, and we'll be unveiling our brand new "Four Seasons of Pixels Collection" pixel poster! A lot of people have asked Pox and I to put all four of our classic pixel posters onto a single print, especially since the originals weren't standard frame size and were only available for a short time. We've combined all four of them into a standard 18x24 print that none of you will have any trouble finding a frame for. Now you can finally have all Four Seasons of pixels framed in one place. (more...)


[click here for high quality video]
I know things have been relatively quiet on here as of late, but whenever things get quiet, you can rest assured it's because I'm working on a big project, and that's certainly the case here. I'm extremely excited to announce Grave Chase as our next game! I've been wanting to make a new Halloween horror game for years now, so it's great to have this next spooky adventure to share with all of you. It's also our first one coming to Steam for Mac & PC, so I'm eager to bring our games to a whole new audience as well.
Grave Chase is a retro-inspired 2D horror action game in which a brother & sister must survive the month of October in the deadly graveyard of a ghoulish groundskeeper.
The Groundskeeper always keeps his graveyard full. Not by having clients, but by killing all the people in town, and throwing their body parts into open graves! One night, however, he murdered the parents of two kids who saw the whole act take place. Now, they've sworn to get revenge using science... and shovels! Together, these siblings hatched a plan to go into the graveyard, dig up body parts, and use science to turn them into an army of monsters to tear the Groundskeeper limb from limb.
It's not going to be easy though, for the Groundskeeper patrols the graveyard constantly with his lantern, searching for trespassers whom he can relentlessly chop into pieces with his meat cleaver. As they traverse his nightmarish graveyard, the siblings will also have to use their shovels to battle hordes of the undead, blobs, axe-wielding psychopaths, ghosts, mummies, and much more. Hey, it's a graveyard; who else do you expect to be hanging around in there late at night?
Grave Chase features old school 2D pixel art, a steady flow of spooky new enemies throughout the game, 31 stages of increasing difficulty, 4 additional unlockable game modes for even more replay value, over 50 achievement medals, special power-ups, an all original soundtrack, windowed or fullscreen play, gamepad support, and you can choose to play as the girl or boy while the other stays home and builds monsters using the body parts you collect.
I hope you're excited as I am about the game. Please take a moment to Vote for it on Steam Greenlight (your votes REALLY help the game) and drop a comment below to lemme know what you think!


I know a lot of people here and around the world are still reeling from the election results last night, and I'm certainly one of them. My heart breaks for all those whose lives will be negatively impacted by the results, and I wish it was in my power to change that, but it's not. This site has always existed as an escape from the doldrums of politics, religion, crime, and all the other serious issues that affect our world. It always will. Here I offer you a reprieve from it all in the form of lighthearted articles about some of our favorite things - movies, toys, games, food, and any other pop culture oddities I happen to stumble on. Do crazy toys or foreign bootleg movies about a maniac Spider-Man armed with a switch-blade compare to the importance of the 2016 election? Of course not, and nor should they... but they do help remind us that there are always things to smile about, and that life as we know it is simultaneously amazing and ridiculous.
With that in mind, I'm going to put one foot in front of the other, just like we all need to do, and start moving forward again. It's gonna be hard to write anything funny like I usually do, but humor heals... laughter lifts... and comedy cures. While I try to start writing on a regular schedule again, I'd like to share two things I wrote back in October that I didn't have a chance to post. I hope you enjoy them, and I hope they help lift your spirits even the slightest fraction.
Let's all do what Bob Wiley does best and start taking baby steps.
First, my newest piece for Dread Central was actually posted on their site earlier last month, but since I'm just finding out about it now, I present you with: The Greatest Horror TV Show Intros: Part 2!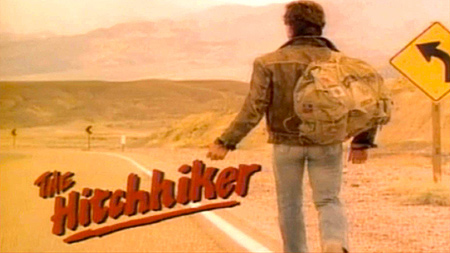 In this latest installment, I cover some more of my favorite title sequences including The Hitchhiker (a criminally overlooked horror anthology series), Tales from the Darkside, and more. As always, thanks for reading, and please do me a solid by posting in the comments section of the article on Dread Central and sharing what other horror TV show intros you'd like to see me cover. I just might include 'em in future installments! You can read the article here.
Moving on, I love a good shark movie, and after having watched Discovery Channel's annual "Shark Week" extravaganza every summer for as long as I can recall, I decided to give The Shallows a chance when it hit theaters. Unfortunately, after seeing the movie, I felt like I should've stayed home and watched more Shark Week shows instead. You'll learn why momentarily. That said, if you have not seen the film yet, please know that there are *SPOILERS* below.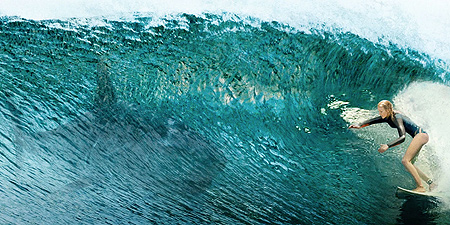 The Shallows is a story about medical school student / surfer, Nancy Adams (Blake Lively), returning to a remote beach that her deceased mother once visited when she was younger. After catching some great waves, Nancy is attacked by a great white shark that knocks her off of her surf board and bites her leg. While her medical training allows her to save her leg by applying a tourniquet, along with some painful makeshift stitches via her earrings, she's left stranded on a rock that's too far from shore for her to risk making the swim to safety.
Sounds okay so far, right? I wish it was. Click to read on. (more...)

Halloween is finally here, and I hope you're all celebrating it in style! Yes, I know it's on a Monday this year, but that's no excuse not to indulge in the festivities. Whether it's going trick-or-treating, dressing up in costume for a Halloween party, handing out candies, visiting haunted attractions, or simply watching a horror movie marathon - I just hope you're doing something to celebrate our favorite holiday!
Now, before I get into the meat of this post, you should know that there's a big surprise waiting for you at the very end of it. Don't go skipping ahead, because we have a lot to cover first. Trust me, it's worth the wait.
Re and I spent our Halloweekend / Halloweeniversary by taking a trip up into the San Bernadino mountains in search of fall leaves. We found fall leaves galore up there, plus a nice little Halloween festival, a wagon full of pumpkins, some truly spooky fog, and more. As if that wasn't enough, we stayed in a tiny cabin in the woods in a little town that may sound familiar to some of you...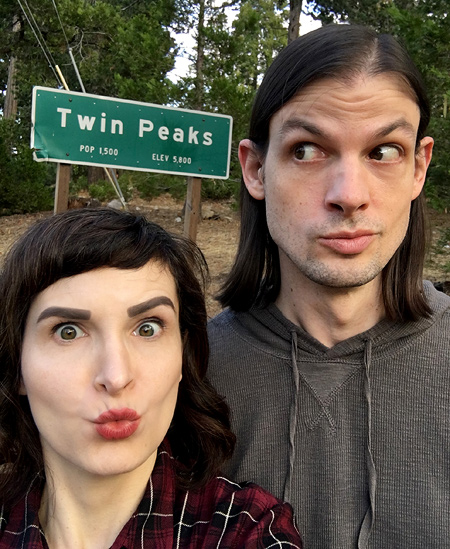 That's right, we stumbled on a town called Twin Peaks. Amazing. I mean, how could we not stay in a town called Twin Peaks on a Halloween weekend? It was just too fitting. Damn good coffee... damn good weekend!
Also, in case you missed it (since I posted four new articles over the weekend), I shot my first Halloween yelling video ever! Take a look:

[click here for high quality video]
Thanks again to all of you who stuck around for I-Mockery's 2016 "Two Months of Halloween" celebration! Writing so many lengthy articles for the site during that time is always exhausting, but it's also an absolute blast knowing that it's a part of your annual Halloween traditions. As always, I like to share a recap of the many updates that were posted to the site between September 1st and October 31st in case you missed any of it. November is usually a slow month anyway, so what better time to catch up on some good reading? Here's a handy recap of some of the highlights you may have missed:
-We revisited the classic Spooky World VHS tape, and felt like we were taken back to a simpler time of haunted attractions.
-We conducted a taste test of the Black Garlic Pepper Halloween Doritos from Japan and immediately craved more.
-We paid homage to The Lair of the White Worm, one of the most amazing and bizarre horror films that deserves to be appreciated by a much larger audience.
-We saw the Monsters Meet Pepsiman, and learned that Japan really knew how to create a killer Halloween promotion for Pepsi.
-We watched the 1990 Horror Hall of Fame awards show and were convinced that Gremlins should be in every awards show audience.
-We were overjoyed to see more Delbert McClintock in Arachnophobia: The Video Game.
-We fell in love with another batch of Horror Video Game Box Art.
-We visited the actual church from John Carpenter's Prince of Darkness and saw a screening of the film inside it.
-We were invited to the ScareLA Los Angeles Halloween Convention and had an awesome time.
-We were also invited to the new Midsummer Scream Halloween Festival and absolutely loved it.
-We remember just how cheesy The Lawnmower Man was with those 90s era CGI graphics.
-We ain't afraid of no ghosts. In fact, we love these vintage Real Ghostbusters Ghost Toys from Kenner.
-My eyes started bleeding pure cane sugar after another massive Halloween Candy Taste Test.
-We listened to more tunes on the Jack-O-Juke - our Halloween music jukebox with over 215 spooky songs and counting!
-We wished Bubba survived From Beyond, but it wasn't meant to be.
-We saw the glorious return of Hi-C Ecto Cooler, and hope it will come back every Halloween from now on.
-We visited the impressive Rise of the Jack O'Lanterns event, and marveled at the artistry that goes into all those carved pumpkins.
-We watched Pumpkinhead do what he does best: put smiles on our faces.
-We saw a determined elderly man continue to get tortured throughout his quest in The Immortal video game.
-We witnessed more glorious monstrosities at Monsterpalooza in Pasadena.
-We gazed upon even more Pinball Machines of Horror, with absolutely gorgeous backglass and playfield designs.
-We sold out of our Halloween Club Packs once again, so huge thanks to all of you who purchased one!
-We examined some classic Video Game Graveyards and realized they're some of our all-time favorite levels.
-We peeled back the layers of a horrific scene from the Lovecraftian tale, Dagon.
-We joined in on some spooktacular new Screen Junkies Halloween Episodes.
-We remembered the Greatest Horror TV Show Intros and some Meals of Horror.
-We saw Boo Berry and the other monster nominees running a Monster Cereal Election.
-We remembered just how weird Videodrome really is.
-We played with some new Halloween Toys that every horror toy fan should have in their collection.
-And lastly, we took an in-depth look at the Halloween Scenes in The Karate Kid and discovered some amazing things in the background!
You know there's no time I enjoy more than Halloween each year, and having so many of you making I-Mockery your virtual Halloween home truly makes it all the better. I really try to give you guys the best and widest variety of Halloween coverage you'll find anywhere online every season - from visiting haunts and reviewing movies, to taste testing candies and tracking down the most absurd & obscure novelties and more - I always try to make every season special and filled with surprises. Please continue to share the site with your friends, and I'll do my best to keep that tradition going strong for years to come. As always, I must thank Dr. Boogie his fantastic contributions to our Halloween celebration. I also gotta give Re major credit for letting me turn our home into a Halloween junkyard these past several months.
Of course, a huge thanks again to you for sticking with us during our annual "Two Months of Halloween" celebration. It's a lot of work to put all this content together, but it's a lot of fun too, and your continued feedback definitely helps keep my energy up throughout the season. If you haven't already, please follow us on Twitter, like us on Facebook, and follow us on Instagram. This is a completely independent web site, and we rely entirely on people like YOU to spread the word about it, so please do so if you can... it helps more than you could imagine!
Please drop a comment below (whether you're logged in or not) and lemme know what you thought of the Halloween season and what your favorite articles were. Also, let me know what you did for Halloween and feel free to post photos of your costumes (if you dressed up), your decorations, or any other Halloweeny things you like!
Thanks again, and be sure to stick around, because I'll be updating the site with some new articles very soon. I'm also releasing our brand new pixel poster in November and considering doing a special limited edition Holiday Club Pack in December!
Oh, and I did promise you a big surprise at the end of this post, didn't I? Well, I'm a man of my word. Behold!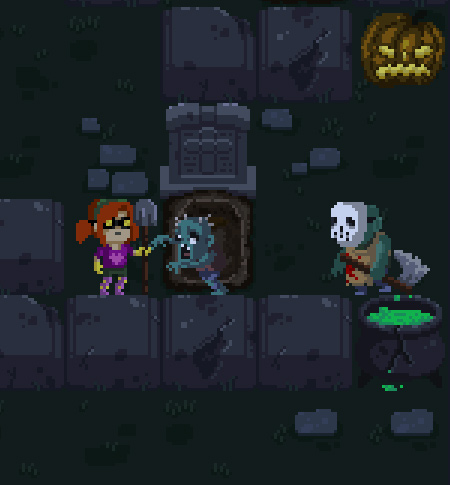 I'm happy to announce, that coming this November, we'll be releasing a brand new horror-themed video game that we've secretly been working on this year! I've been wanting to do a new horror game for ages, so I can't wait to unveil it to you. Full details about the game will be coming very soon, but I just waited to give you a little sneak peek with a screenshot from it. I hope you're all excited to play it, and I hope you all have a Happy Halloween!

This past week was pretty rough. I've been working on a big project that I'll be unveiling to you in the near future, but it came to a halt, as I was hit with the truly sad news that a friend of mine had passed away. Her name was Samantha Morris, and we met in one of my early improv comedy classes at UCB Theatre here in Los Angeles. She got along with everyone, made them laugh, and was simply delightful to talk to. We actually shot the interior scenes for the Doc Mock's Movie Mausoleum intro at her house, and again, she made everyone feel absolutely welcome and at ease during the shoot. She appears in the intro as the woman on the left side of the couch.
Sadly, she was diagnosed with lung cancer, and lost her battle with it this past week. Samantha was a beautiful, kind, generous, hilarious, brave, and loving person. Just thought you should all know a little bit about this wonderful person who was loved by a lot of people. Rest in peace, Sam. We'll miss you and your wonderful smile.
So, while I'm sure you can imagine it's been hard getting back into the swing of things this week, I actually wrote all the remaining Halloween content for I-Mockery in advance, so there won't be a lapse in articles for you to enjoy. I just posted my annual Ultimate Halloween Candy Guide the other day, along with a new piece about the 1990 Horror Hall of Fame awards, and there's still more to come. I hope you're all having a fun Halloweekend so far.
And speaking of Halloween fun, I'm on the new Screen Junkies (er... "Scream Junkies") Movie Fights Horror Halloween episode. This was definitely one of my favorites I've been on so far, particularly because it's all about horror movies, and we all had a lot of fun as you'll soon discover. You can check it out here:

[click here for high quality video]
I also recently appeared on the most recent Screen Junkies Show to help determine what the best horror franchise is. You can check it out here:

[click here for high quality video]
It was a great discussion that lasted for over an hour, and I don't envy the person who had to edit it down to a mere 16 minutes, but I think the video turned out nice.
In other news, I was recently sent an early screening of the complete six-episode first season of Wolf Creek: The Series that's now appearing on the Pop TV network, just in time for Halloween. Being a fan of the original film that the show is based on, I was excited to check it out. While many of you probably haven't heard of the Pop network, Schitt's Creek (which features Eugene Levy and Cathering O'Hara) is one of my favorite comedy series in recent years, and well worth checking out for that show alone. So did Wolf Creek prove to be another great addition to their line-up? Yes and no. Hit the jump and allow me to explain. (more...)
« Older Entries Newer Entries »