Aight, braws!
Yesterday, after an hour of sleep, I left my place in the city and made the long, hungover journey to my mom's house for the holidays. Immediately after getting home, I was told that something was waiting for me at the post office.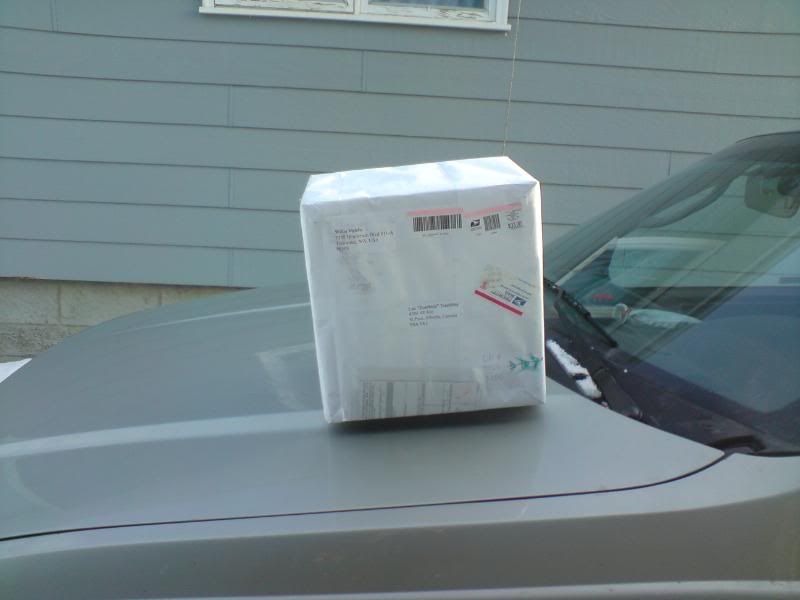 I don't do wacky facial expressions, so wait for Microshock's pictures for that.
Anyway, I opened it up and was very pleasantly surprised to see A WHOLE MESS OF COOL STUFF.
First off: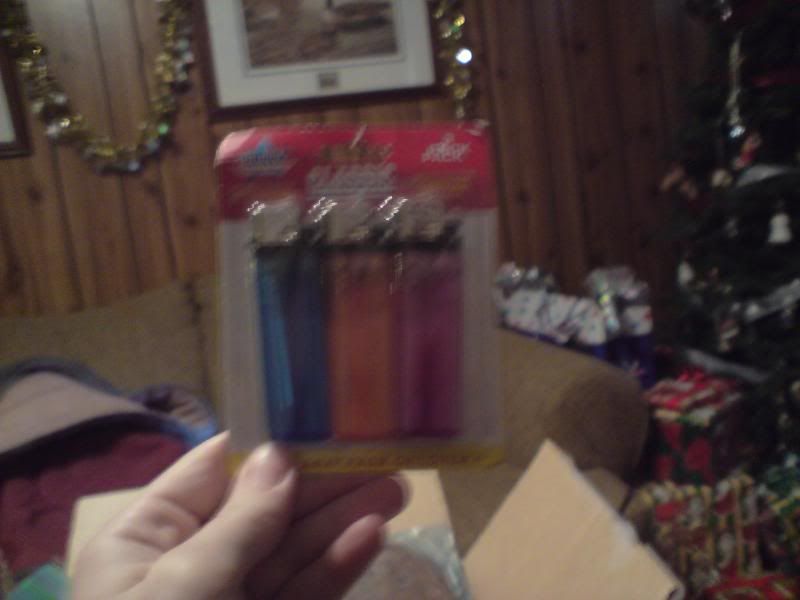 I smoke, and I pretty much immediately opened that pack because I lost my fifth or sixth lighter this month. That's just useful. Plus, they're the cool lighters that allow you to do this: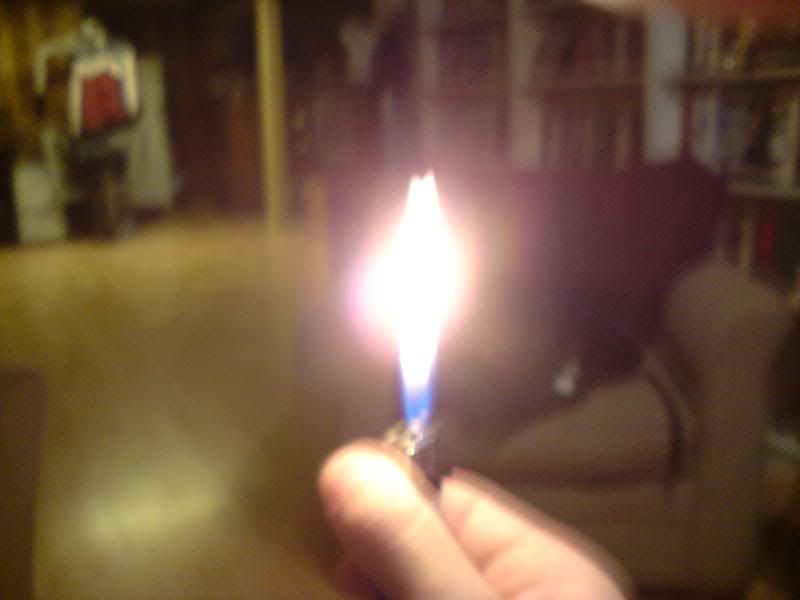 Yeah, it looks like it's firing off a kamehameha. Evidently, they were intended to go with more pyro fun.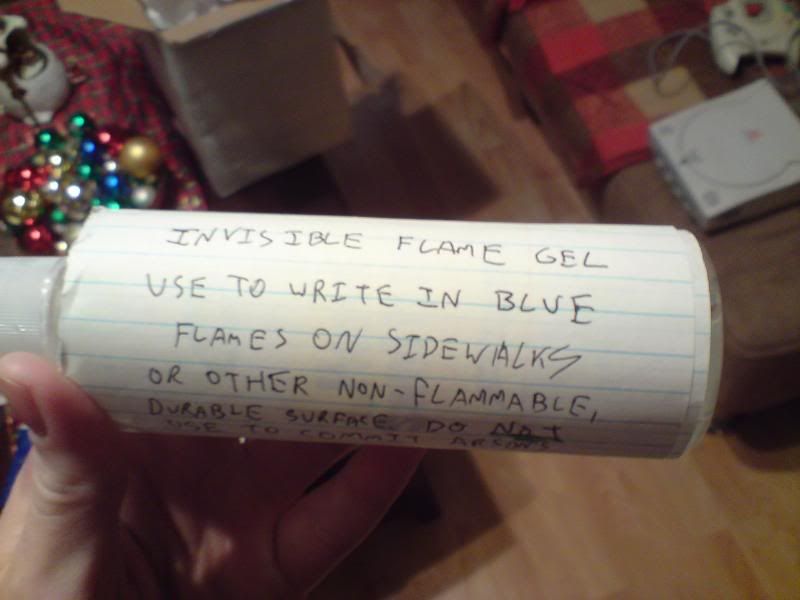 There's a disclaimer at the bottom telling me NOT to use it for arsons, but by the time I took the picture, I'd already tried to do just that. Unfortunately, it's way too cold outside for it to work right now :(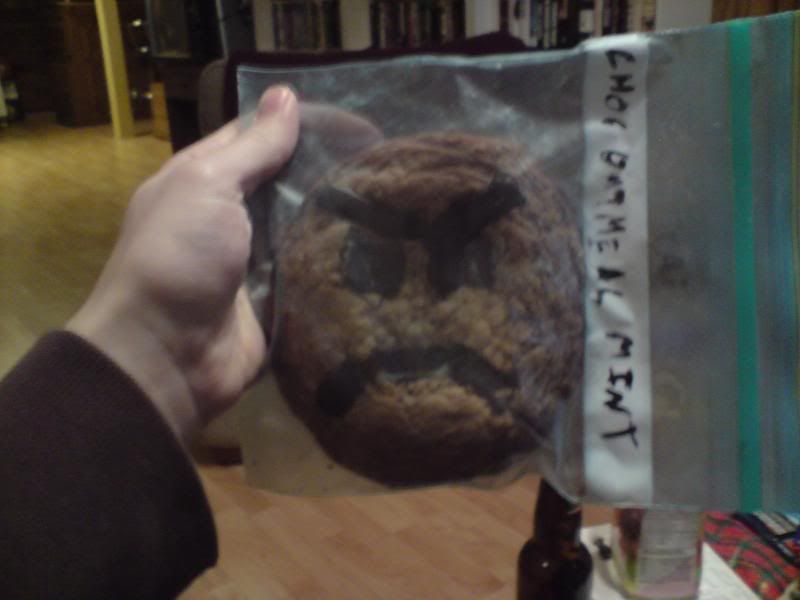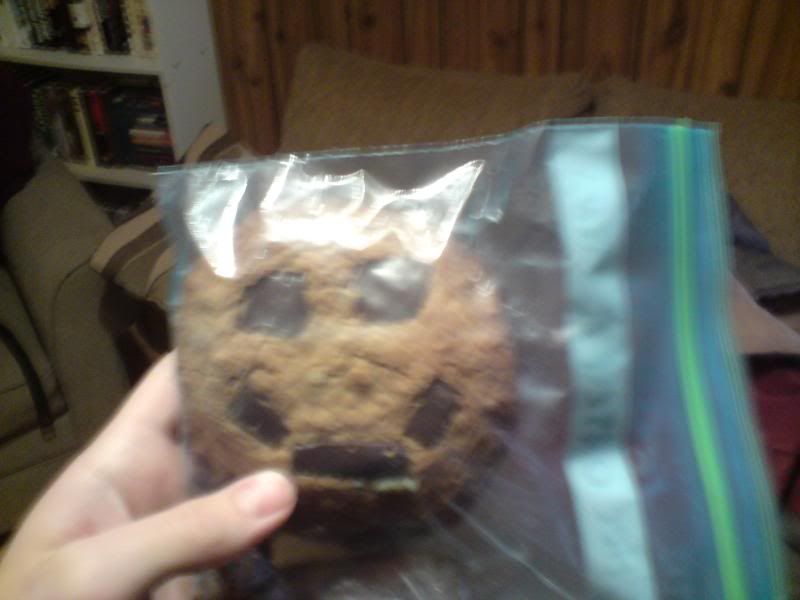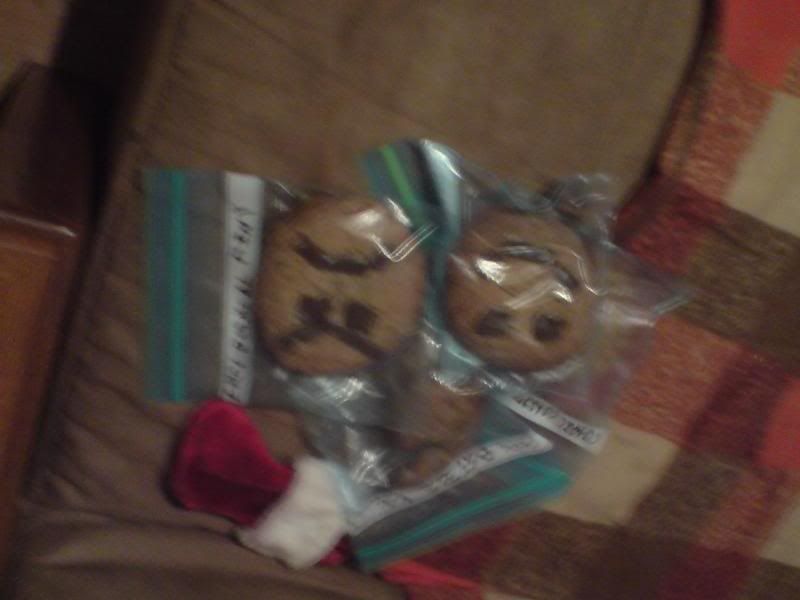 Yes, friends. I got four bags of emoticon cookies. Are they delicious as well as emotional? Yes, they are indeed. I just had one of the angry faces. Twas good!
This next thing proves that Willie went above and beyond, leaving everyone else looking cheap by comparison.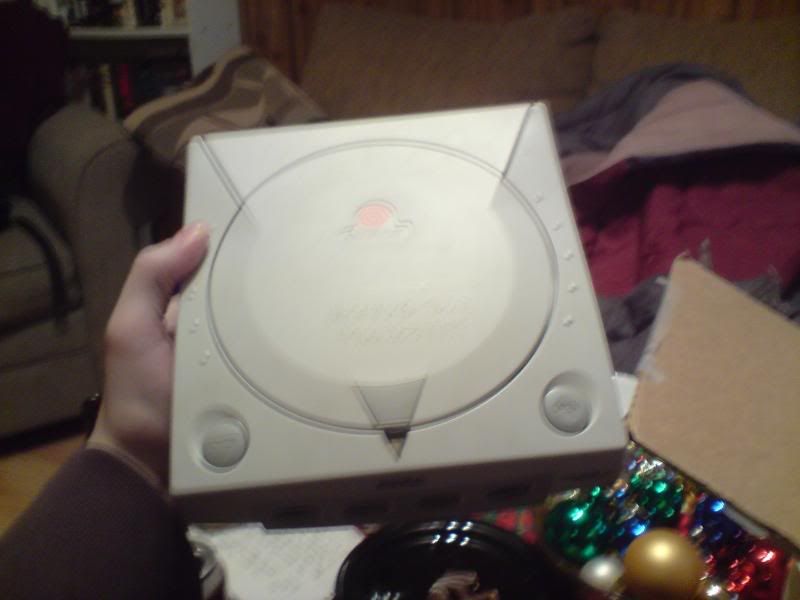 Yeah, that's a fucking Dreamcast.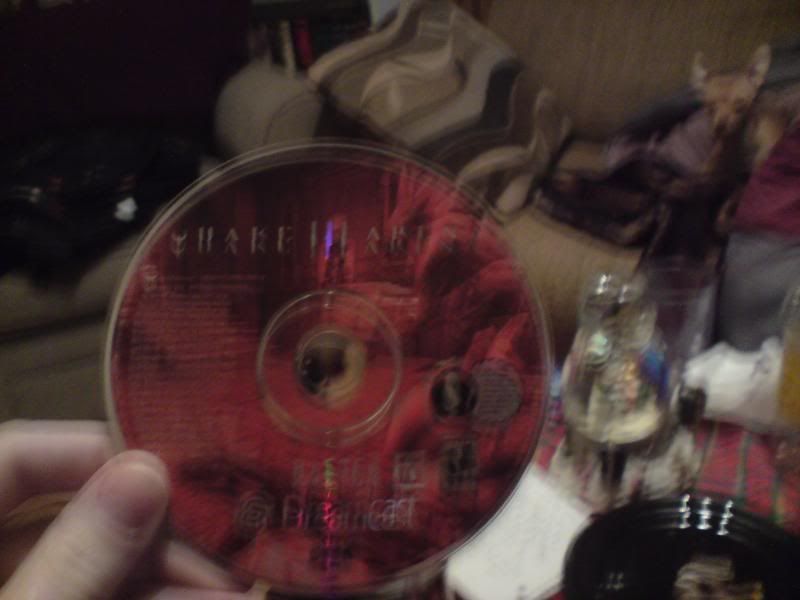 A dreamcast that came with Quake 3 arena -- which just so happens to be one of my all-time favorite FPS games. Seriously, I played the hell out of that when it came out :(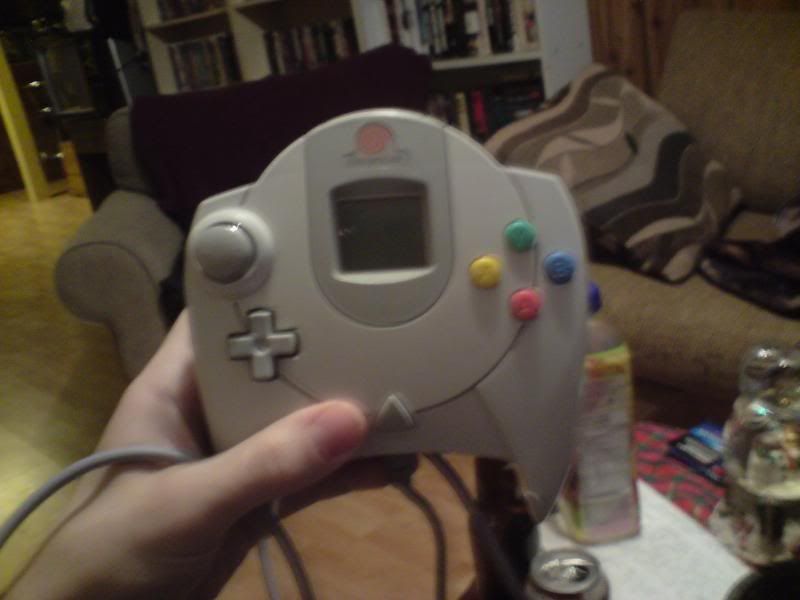 It also came with two controllers!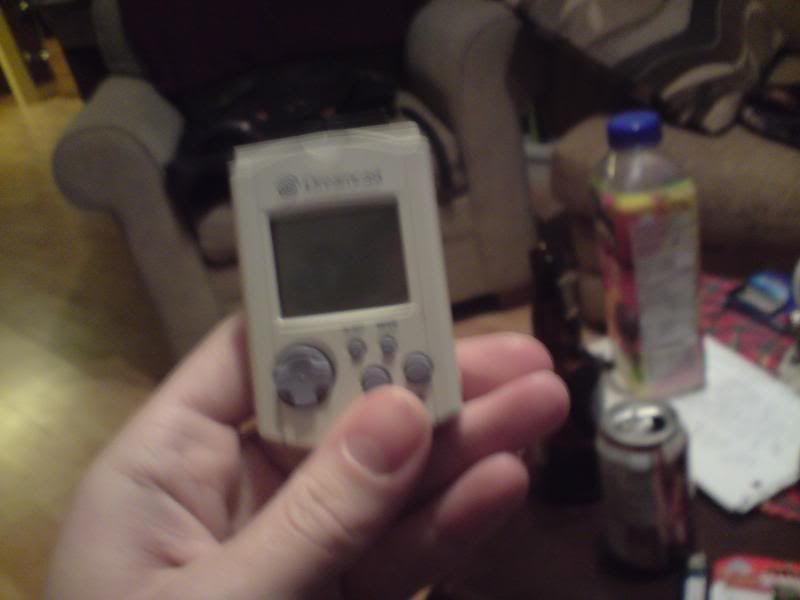 One of which had the badass VMU accessory. If I remember correctly, it's like a handheld gaming thing/memory card that somehow interacts with certain games.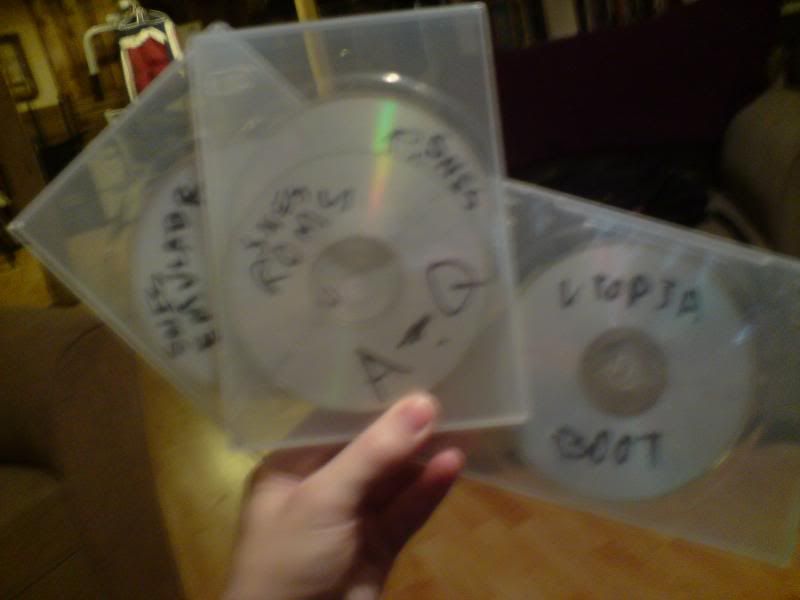 And emulators/roms! In his letter (not pictured) Willie specifically mentioned that he tested both Earthbound and Zombies Ate my Neighbors. You know me so well :(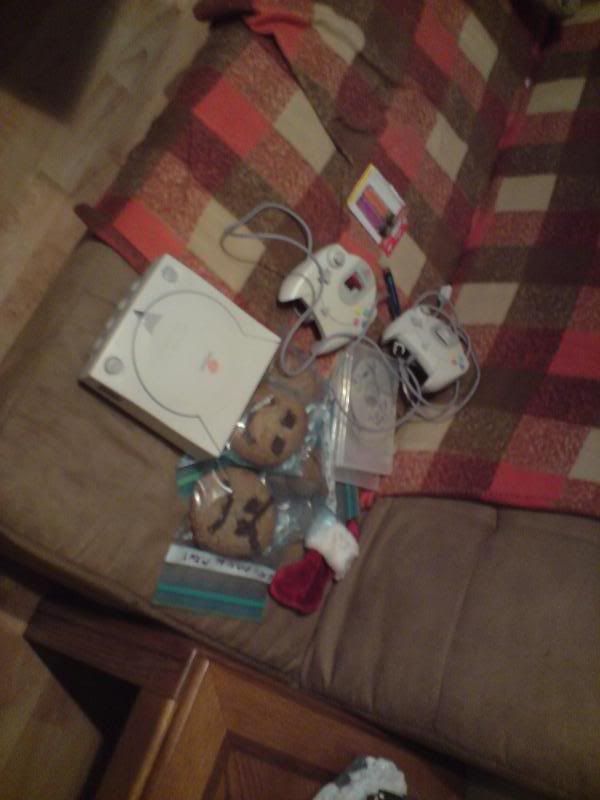 I got all of that!
Thanks again, Willie! It's all fucking awesome. I definitely did not expect to be so impressed.