So it turns out I'm allergic to epoxy paint and have been out of commission for about a week now.
But since I've already bought the Halloween stuff I'll go ahead and post it. :halloween2
This thing is actually a candle but I can't imagine ever melting down this kind of detail.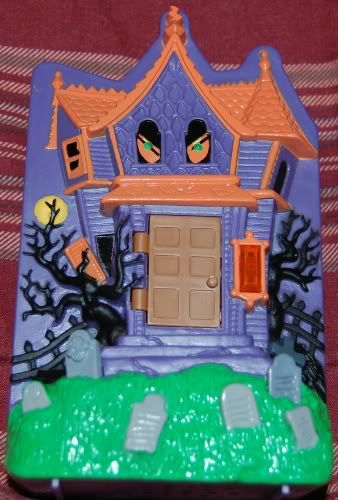 A fairly nice and brightly colored haunted house. When you push the lantern the eyes flash and a voice says "Come in... if you dare!".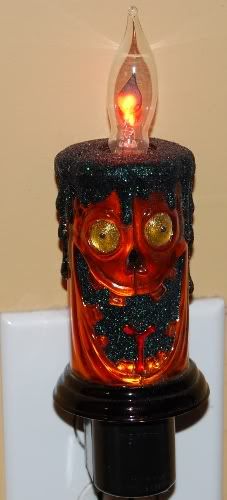 I normally wouldn't buy something this sparkly, but that has to be the happiest Jack-O-Lantern I've ever seen. The light actually flickers too. Definitely worth the 2 bucks.
I have no idea what this is, aside from the Mummy with a mummified baseball bat. It was just sitting on the store shelf exactly like that, no package, no sticker.
The clerk just threw up her hands and sold it to me for a dollar. :)
This pushed me over the $10 dollar limit, but for $4 I think it was worth it. My best guess is it's supposed to be a haunted cave of some sort.
Skulls, a mummy, spiders, ghosts, treasure, this thing has got them all. But it's the inside that got me to buy it.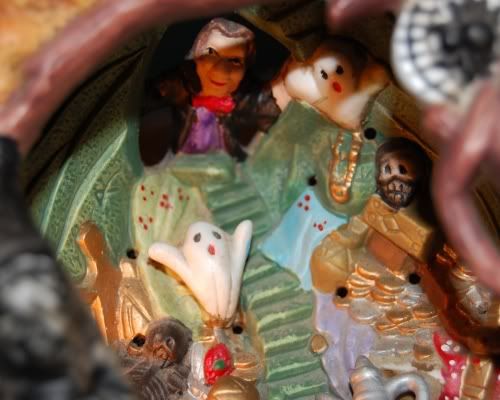 A scary old woman! Or maybe it's supposed to be Dracula? I don't know, but I had to own it.
It's a little hard to tell but the whole thing lights up real nice too.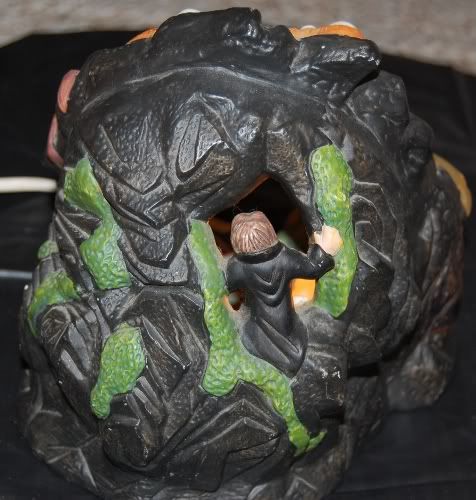 The back of it is even done nicely as well. With the cave moss and the old lady/Dracula sticking out the back.
Not a bad collection of stuff for $14, eh? It was a ton of fun digging through the discount bin and searching the dark corners for the cheapest stuff I could find. :)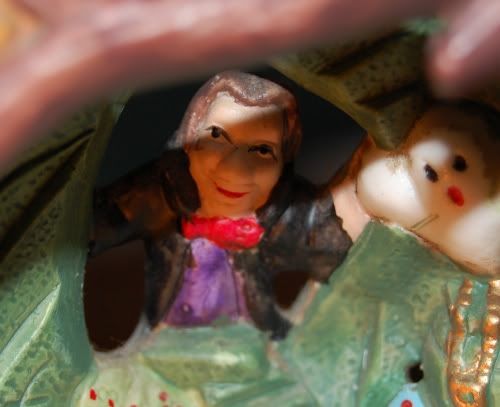 Pleasant dreams people. :halloween2