I've grabbed a few new Halloween goodies this season. #halloween3
Pixel Iron Monsters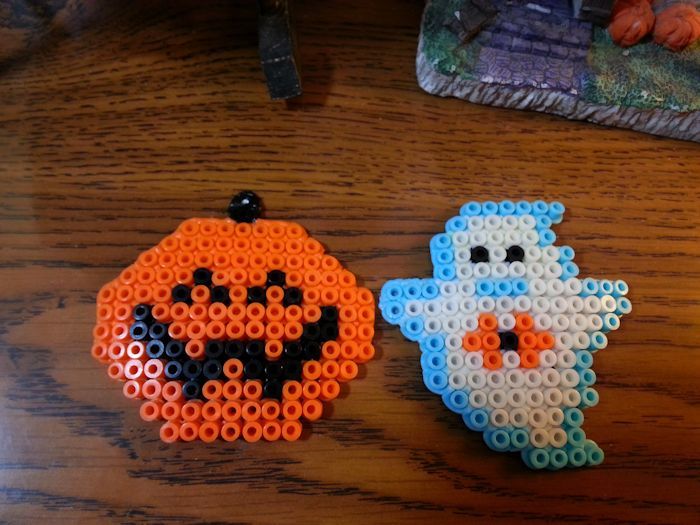 I found these at Michaels for a buck each. You arrange some beads and apply an iron to the back and you've got some nice Halloween Pixel Monsters of your very own!
Halloween Bucket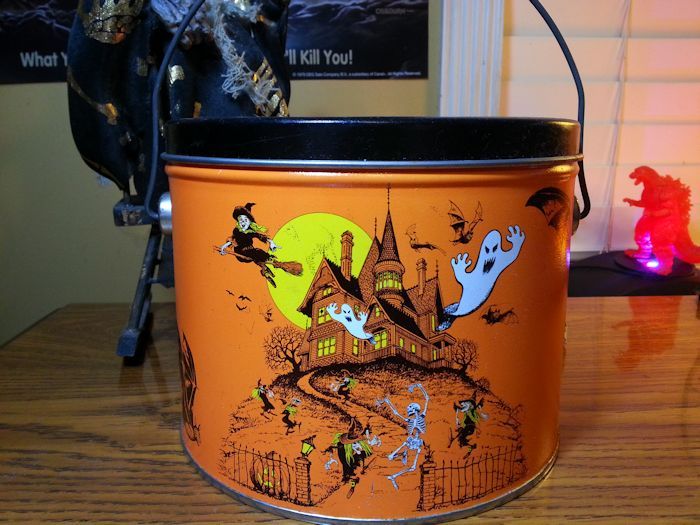 I found this vintage style bucket at a local thrift store. You get a full on Halloween party complete with a dancing skeleton and some witches on one side...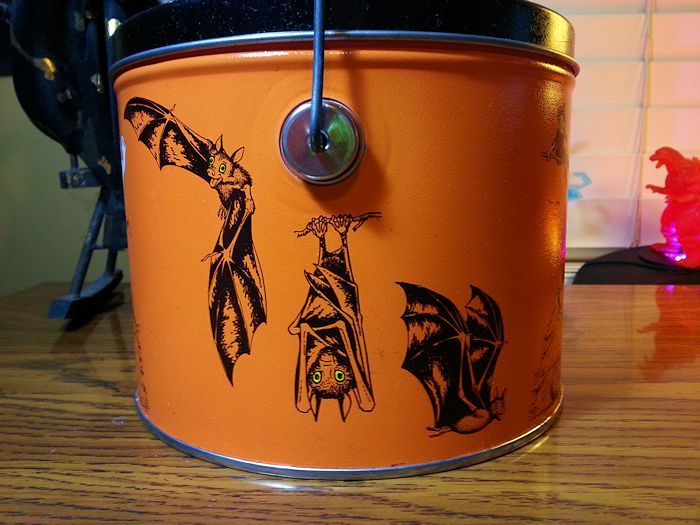 And some yellow-eyed bats on the other.
Monster Cereals Retro Treats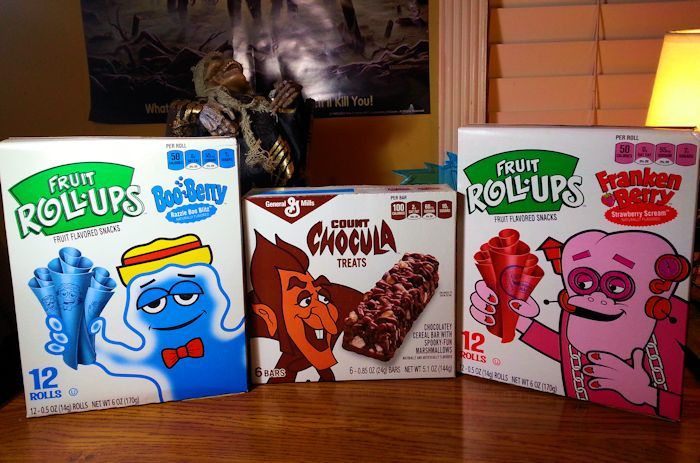 Target is even putting some of their stuff out earlier this year. These Monster Cereals Fruit Roll-Ups and Treats have all been out in previous years, but this year the boxes all have the retro look.
Candy Corn Nougats and Gummies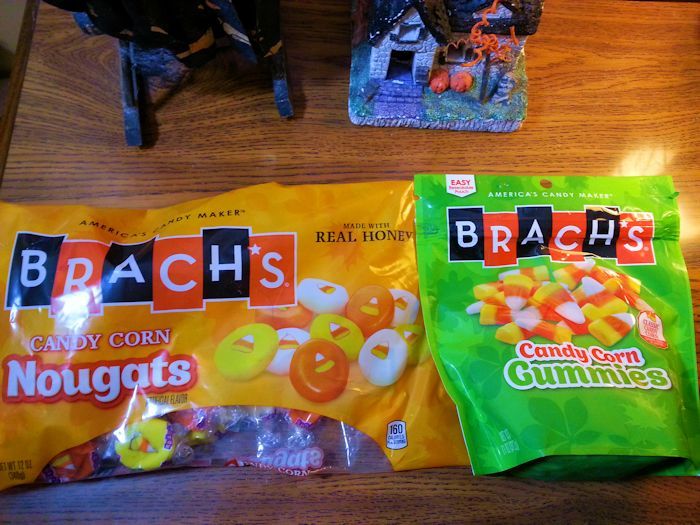 The battle for the "Official 2014 Halloween flavor" is in full contention so far. And Brach's is in full swing with everything from "Caramel Macchiato" flavored Candy Corn to fruit flavored jelly beans that simply come in Candy Corn colors. So here are two more offerings in the form of Nougats and Gummies!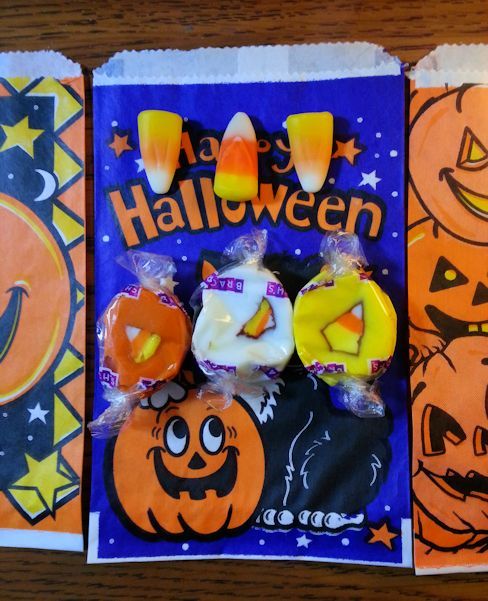 I've put a real piece of Candy Corn in the middle for reference. The Nougats taste just like the real thing and are delicious. The Gummies are very chewy and taste like muted maple syrup. :halloween
Caramel Apple Laffy Taffy and Blow Pops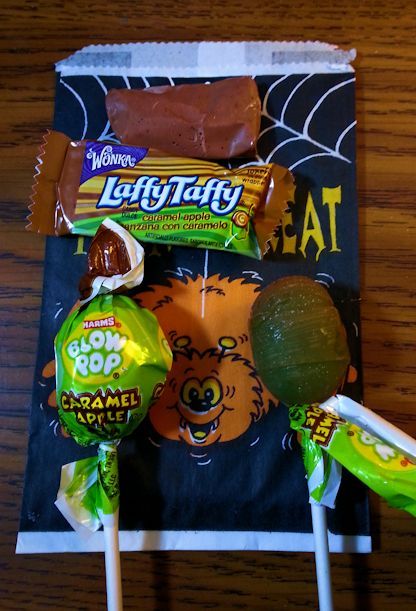 And another contender for Halloween flavor dominance is Caramel Apple. The Laffy Taffy is brown. Just brown. The flavor is a very strong sour apple and a little caramel at the end. Very tasty! :halloween2
The two Blow Pop flavors are actually separated. The caramel is pretty good, and the apple is sweet in this case. Not bad!
Skeleton Paper Lanterns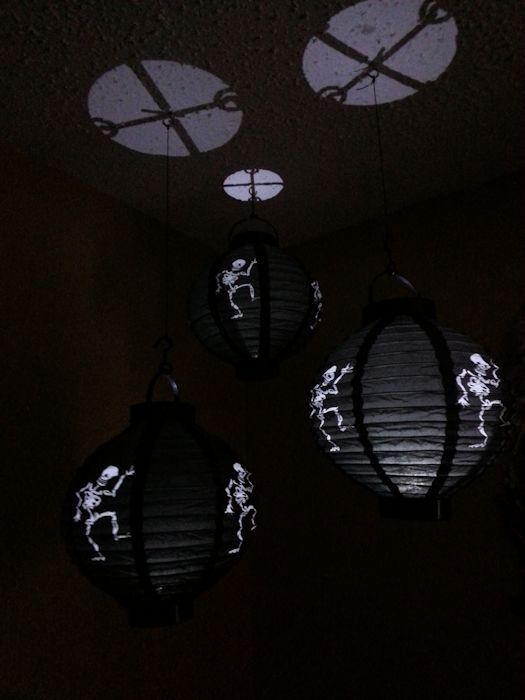 Just some awesome skeleton paper lanterns. :halloween2
Giant Haunted House Poster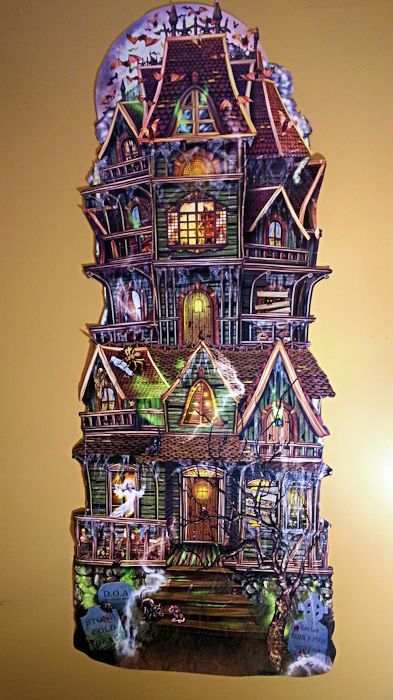 This Haunted House poster is actually two posters that combine to make a full 4' large poster.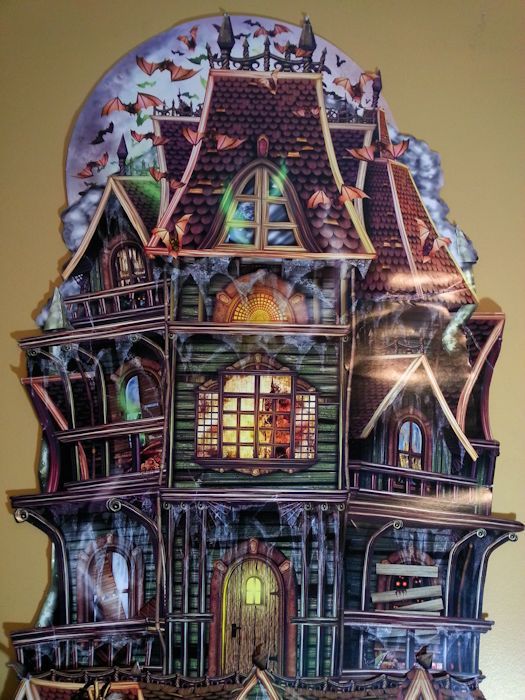 It's very detailed and makes for some excellent wall art! :halloween2