I received my Package from Stonewar!!! Well on friday. I've been slow this week.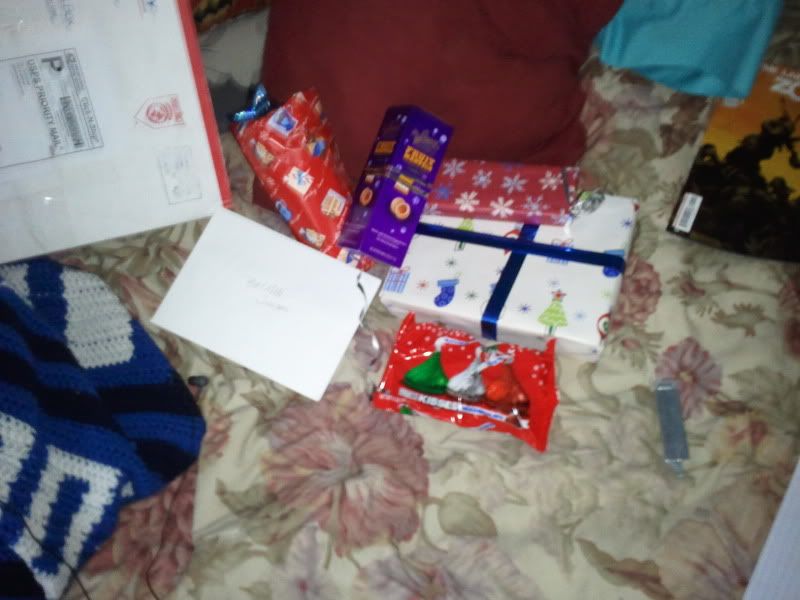 She wrapped everything really nicely! I basically ripped through everything quickly. But not before reading the card.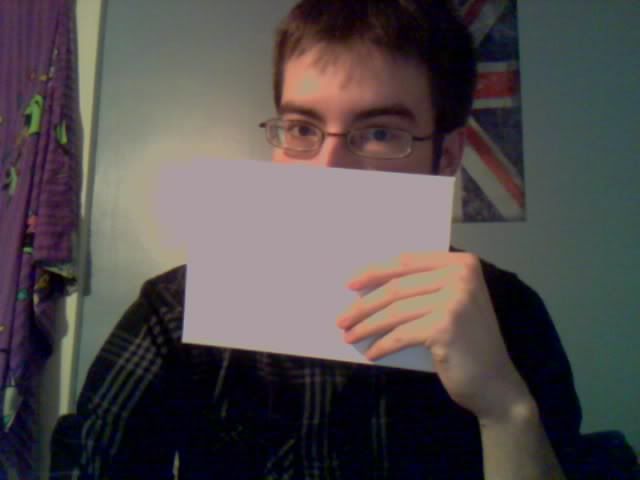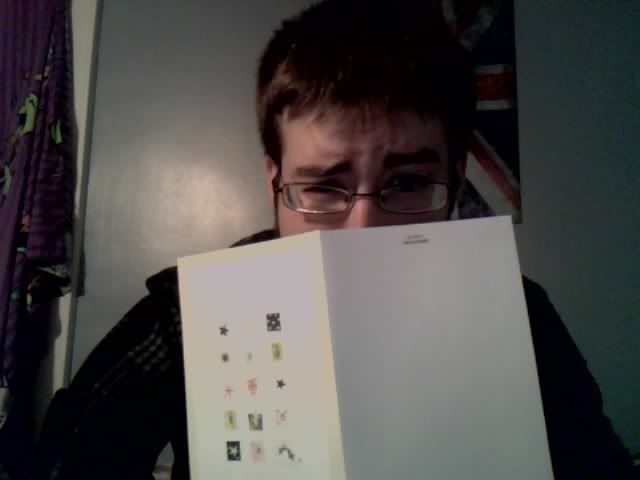 "I apologize in advance for the mature useful gifts..."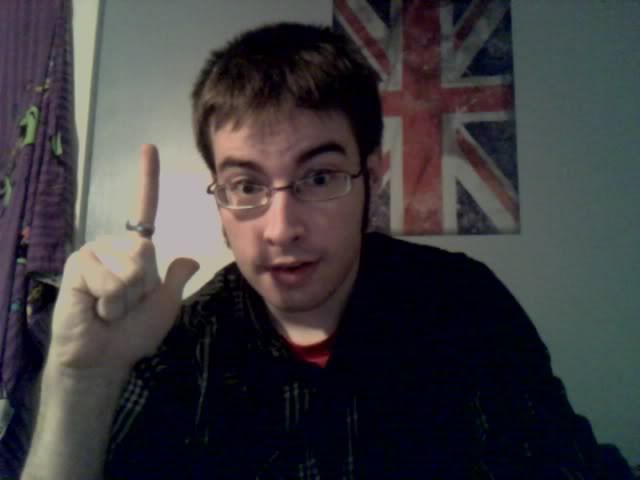 I know, Just what will make me mature enough for these gifts!!!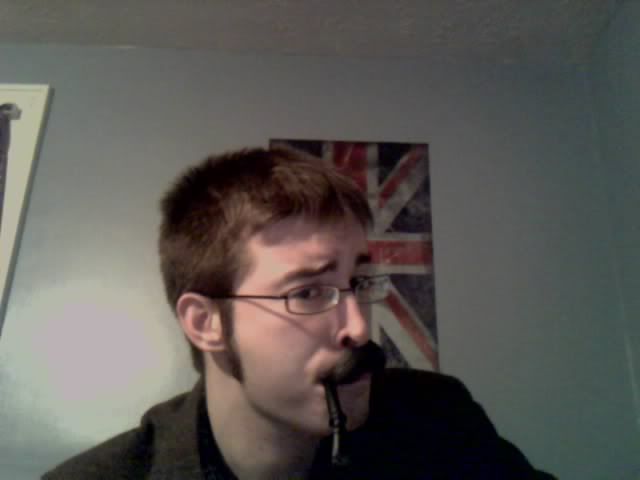 A tweed jacket, A moustache and a pipe!! Now I am ready too look at my gifts!!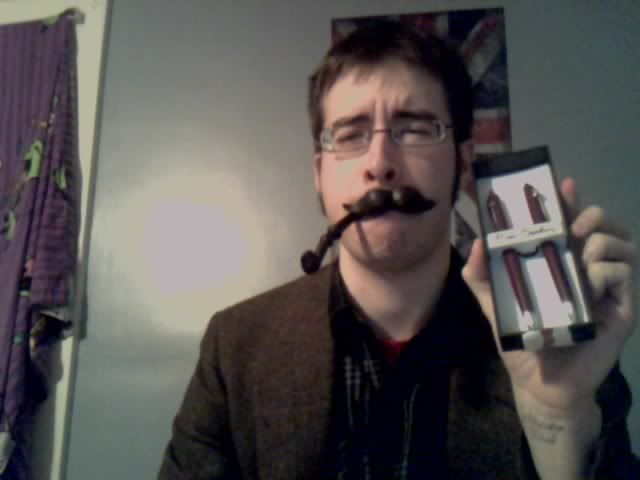 First up, a pen and mechanical pencil set!. What fine gentleman hasn't found himself in need of such a set when confronted with blasted correspondence with ones peers. I shall write Worchester at once! Where the devil did Worchester go...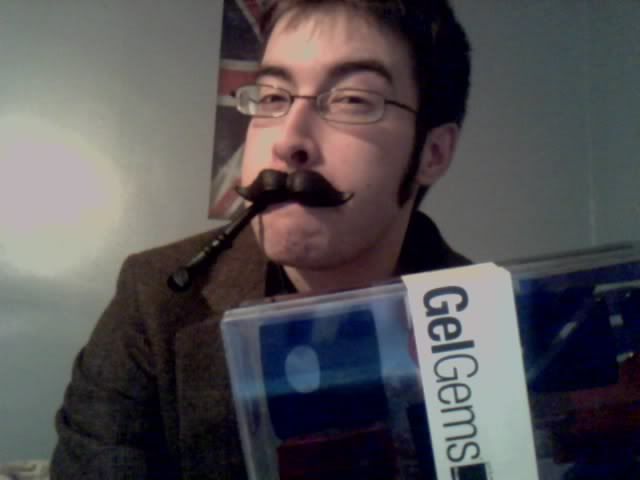 Next up, Gel window things. Hmm yes I shall use these to show the neighbors my flair! Haha Flair!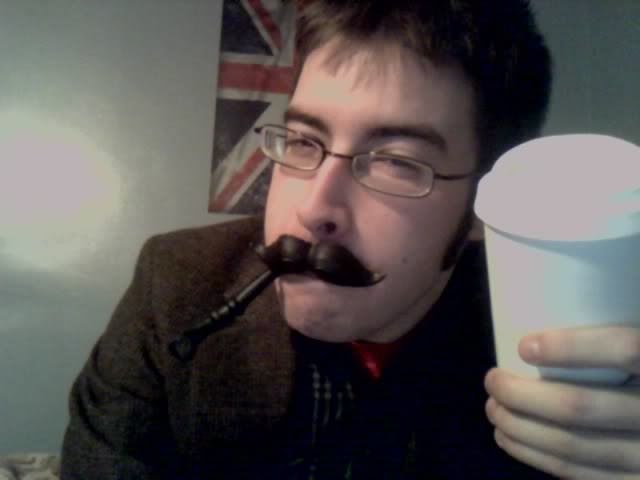 Ah yes A fine ceramic mug! Perfect for ones teas, and such. I shall use this to convey my Tea to work! Ahh portable tea containers who would've thought such a miracle could exist.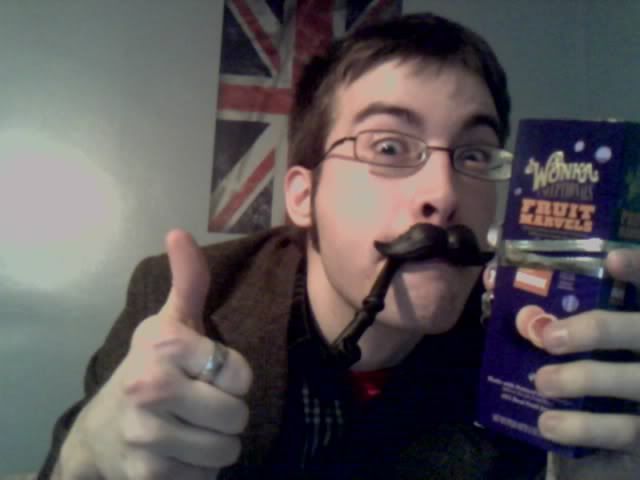 AHh yes, what better compliments tea than sweets! I shall consume of them together!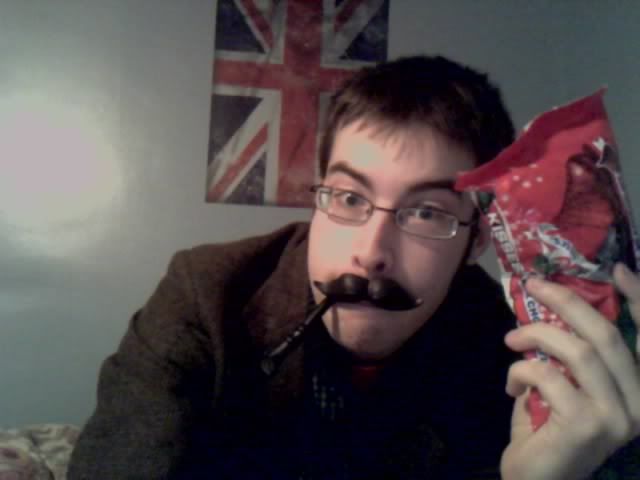 AHhh yes chocolate, warms my old mature heart. Reminds me of my youth spent in the fields of chocolate in candy land. Ahh yes candy fields. Such a shame as a mature Gentleman I can never return to such fields.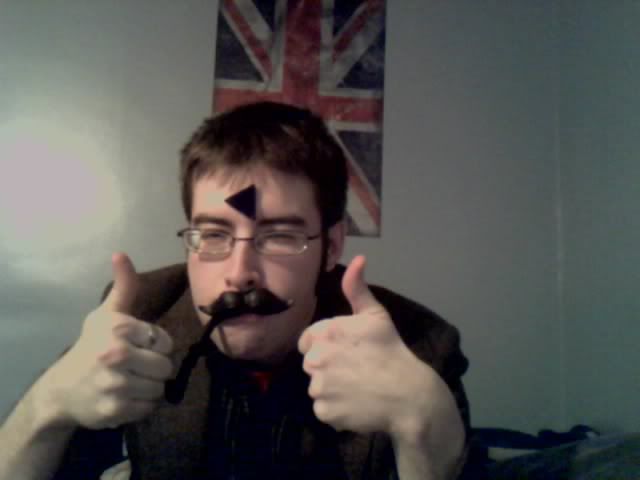 Maturity waning, must resist urge to further abuse gifts....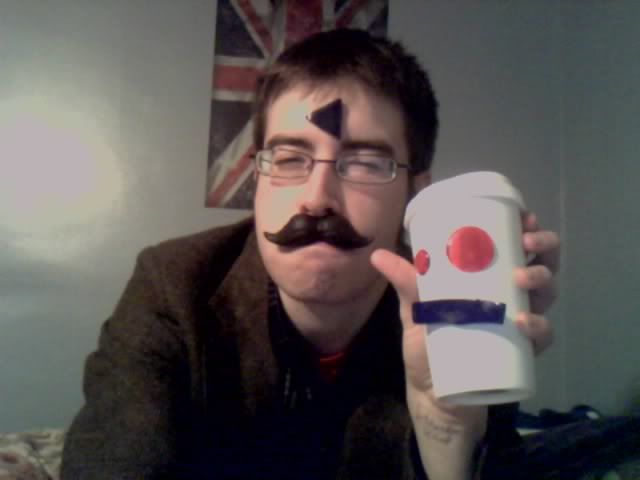 Too late, this is now Senor Cup!!! I lurve you Senor Cup. We will be friends forever.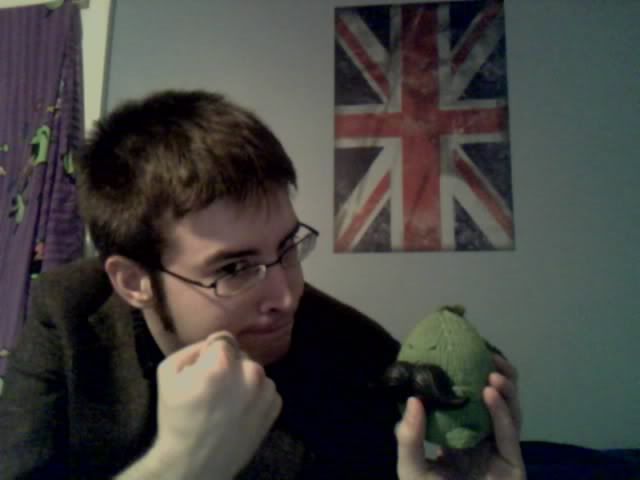 God damn it... Fucking Grumposaur. Always stealing my stuff around holidays!
One of these days I will learn to lock him up!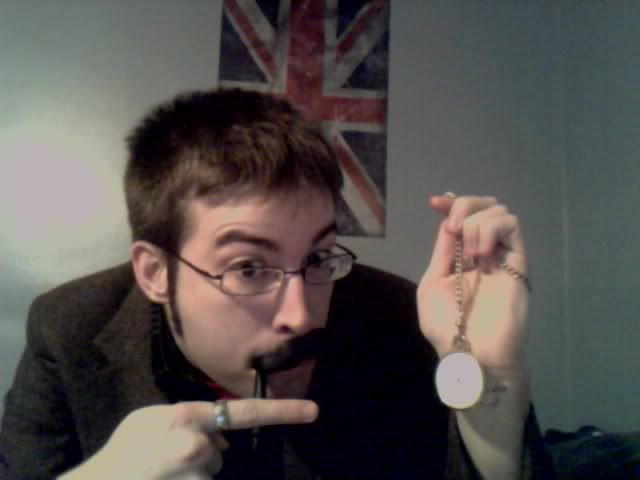 Well I must be on my way time is money after all!
(Also a big thank you to Stonewar!)