The Strawberry Festival kicked off today and for the first time in like 5 years I missed it entirely.
Just couldn't do the crowds.
Edit: here are some highlights from past years.
You can always go and scope out some hotties: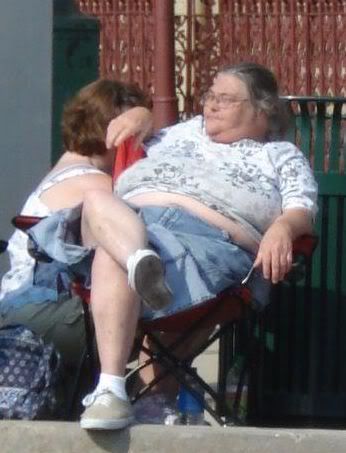 Stinger should've gotten some sort of hazard pay, it was 90 degrees F that day: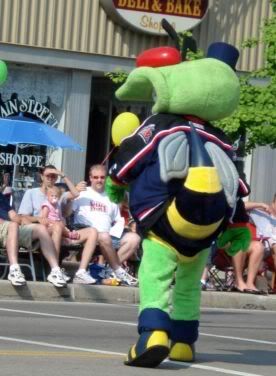 The parade starts getting pretty halfassed after the first 20 mins or so: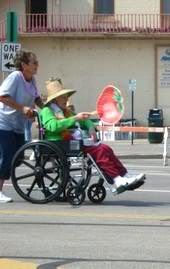 There's a line a freaking quarter-mile long (I'm not exaggerating, it might be longer than that) for the strawberry donuts. The donuts are $1 apiece or $8 a dozen. There are actually signs "1 hour wait from this point". For strawberry donuts. They are good, though.
It's not uncommon to see people walking away with 2 or 3 shopping bags full. People in Ohio are fat.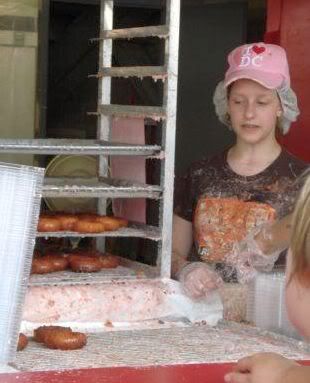 And then there's the bed race that kicks everything off, where teams push someone on a wheeled bedframe around the square. Honda usually does really well but they have no sense of humor about the thing. Everyone was transfixed by the woman on the right, this was a nursing school: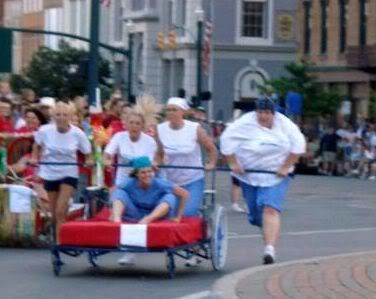 I know, how the hell could I miss something like this :/
Well, maybe tomorrow when it calms down.