So here we are, i got my SS gift from the one and only ChrisGlass!
and check out the plethora of presents set before me.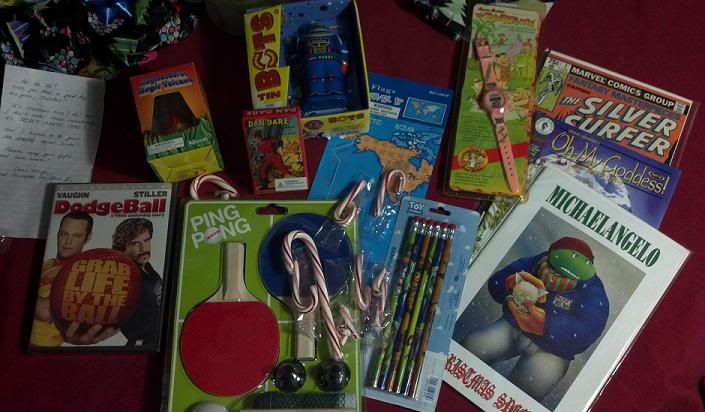 I must have been a good boy this year.
Here we have the legendary Magmasaurus locked within his volcanic time capsule, a
new Mighty Robot brother, Dan Dare card game,a map of the Earth and a handsome Flintstones timepiece.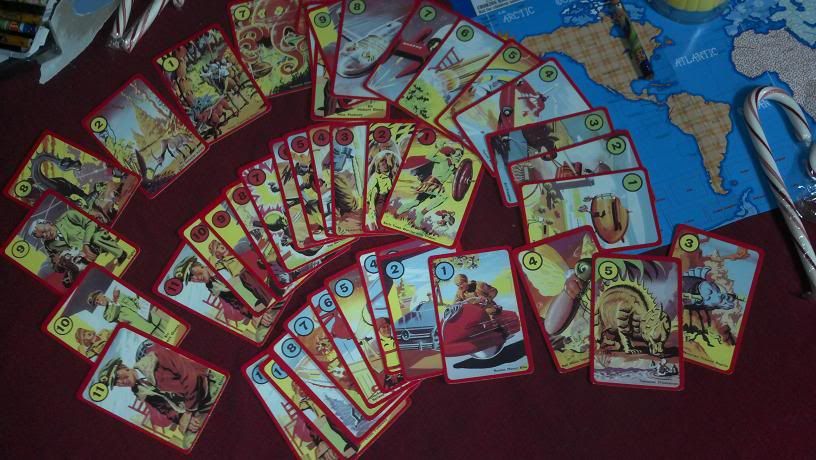 Here's a pic of the Dan Dare cards the artwork on them is really cool.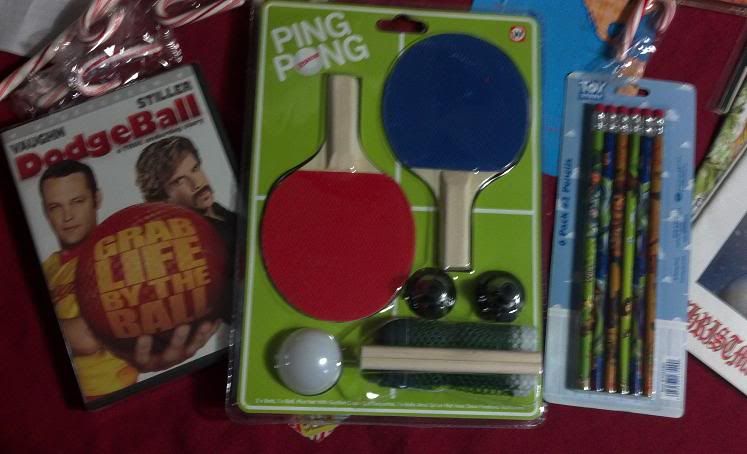 Moving on we have the DVD film of the movie Dodgeball i honestly don't know why
i didn't already own this.
The next slice of awesomeness is a table top table tennis set and Toy Story pencils.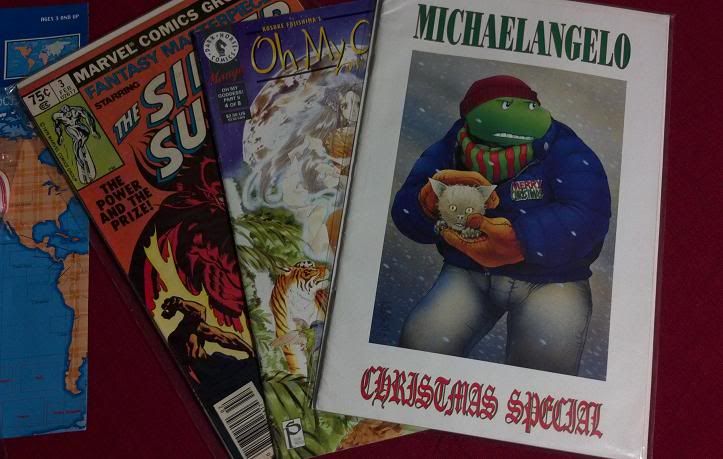 Next up we have a trio of comic books and while i'll read them all but i gotta say
super big turbo thanks so much for the TMNT Christmas Special i love it.
So i decided that with these gifts i have all the tools i need to start planing
world domination.
so i figured i would begin by taking over the large portion of unclaimed land above
China (the Unicorn Int'l Trading Limited company doesn't recognize Russia as a country and why should i)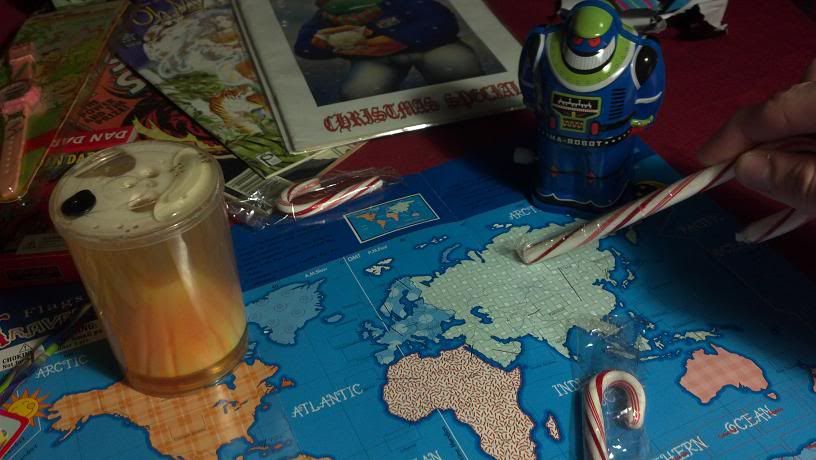 and as a distraction while my mighty Robot makes claim to my
Empire of New Taconia, i would unleash MagmaSaurus on the only ones able to defeat
my Robot masters...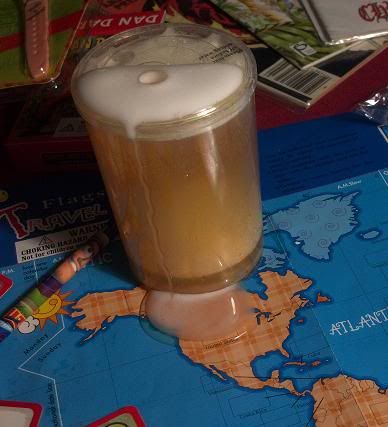 Canada.
Step number two of my world domination is to move on down to China and with
rigorous training in table tennis
and Dodgeball
my Robot brother will be unstoppable, as he destroys all of China's
leaders in multi-staged tournaments they will have no choice but to surrender.
But for now the Robot will rest in his new home till i call on him.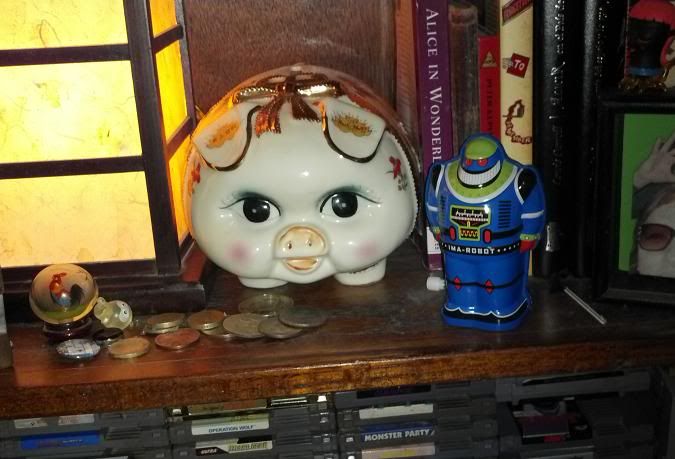 Thank you so much Chris i love all my gifts, i just wish i were more imaginative because they were perfect material for some kinda story, i did my best to try and not let your efforts go to waste.