Well holy shit, I got an awesome bunch of SS gifts from 10k; the master of choosing appropriate SS gifts, it seems. Everything was wrapped to perfection in song lyrics, so that was cool, too. It might sound pathetic and sad, but this totally made my Christmas/New Year/Life.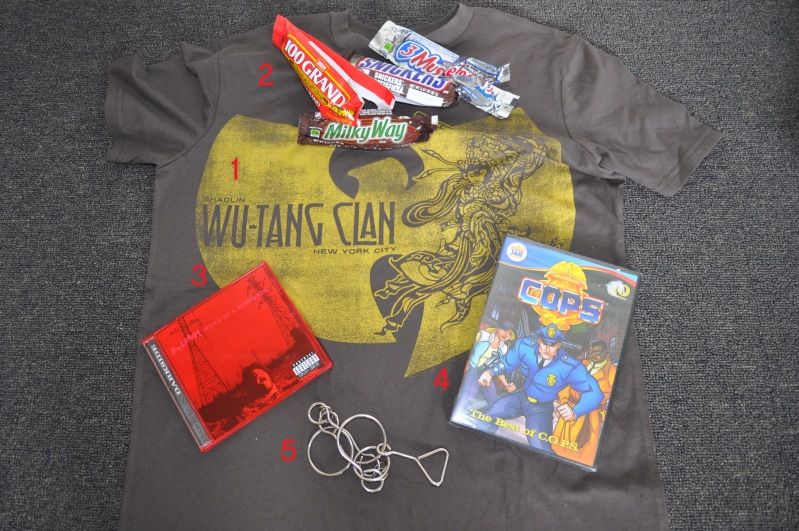 1. A Wu-Tang t-shirt. FUCK. This is awesome. I've also been assured that it was touched by a reasonably attractive woman before it went into the post, so that is a plus. Although it would have been touched by 10k after that, I can assume, so that might negate any beautiful American girl's DNA rubbing off on me when I wear it... but the t-shirt is still awesome, so it doesn't matter. For anyone wishing to send me t-shirts in the future - I am a medium, but a small will still fit.
Just
. GZA is doing a show here in late Jan, so I might wear it to that and get him to sign it, even though he will only be doing his solo songs and want me to buy his album and sign that instead, but fuck that. WU TANG.
WU. TANG
.
2. Empty chocolate bar wrappers. Well. Never before have I been so insulted. I hope you enjoyed them before you sent them to me, as I hear the 100 Grand bar is the best of the bunch, and also the Milky Way melts quite easily if you leave it in your back pocket while working in the hot sun, but you can still eat it if you open the top and just suck out the chocolate.
3. DARE IZ A DARKSIDE BY REDMAN MOTHERFUCKER. I'm listening to it as I type this, and it's bitching, of course. 10k continues to be one of the few people on this site with good taste.
4. I don't even know what this is. COPS. Cops doing anything? I don't know; I haven't watched it yet, but I will. It's a best of collection, so it had better be good. DVDtalk says "It's a solid collection worth hunting down." I have never heard of this before, but it looks like 80s/90s (?) goodness. Episode 5: 'The Case of The Bogus Justice Machine' sounds the most interesting, and as it's set in the year 2020, I can assume it's dealing with the downfall of either the U.N or the IMF or something.
5. A key ring or something? Shit knows what this is, and I've been trying to untangle it for a while now with no success. I don't know if you did this on purpose 10k, or if it somehow became tangled in the post, but it's a bit of dick thing to do.
I don't know if this fell in the box while you were wrapping it, or if you wanted me to to get banned by posting this, but WTF?
Cheeburger
? WTF? Either way, it looks tasty. Thanks for making me want something I will never get. Nice.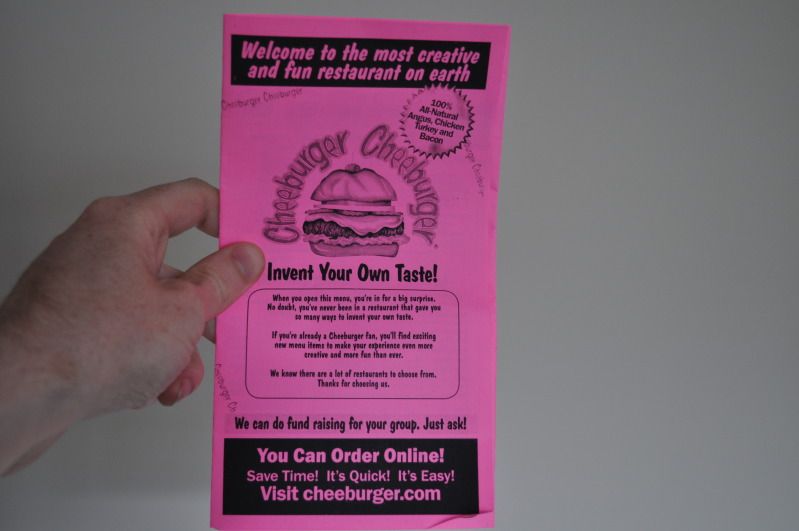 Turns out Christmas Cards
are
expensive this year, as I said to Chris Glass, and I totally can understand 10k sending me two post it notes stuck together to look like a card instead. I'm doing this next year.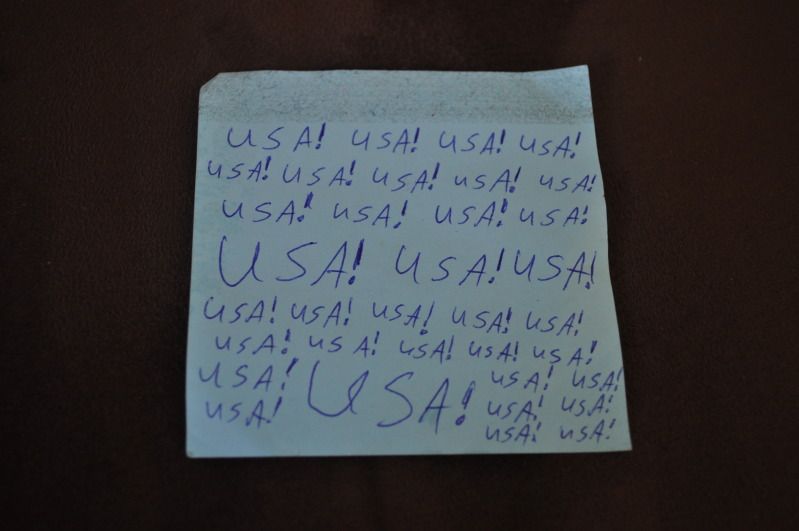 But not that.
Merry fucking Christmas to you too,
asshole
.