Alrighty! So I received a package in the mail the other day and it turns out
Batman Johnson
is my 2012 Secret Santa! Let's take a look inside...
A plethora of presents
AND
a reference to what was probably the all-time worst Secret Santa package I ever received? I'm already liking where this is headed and I haven't even seen my first gift yet.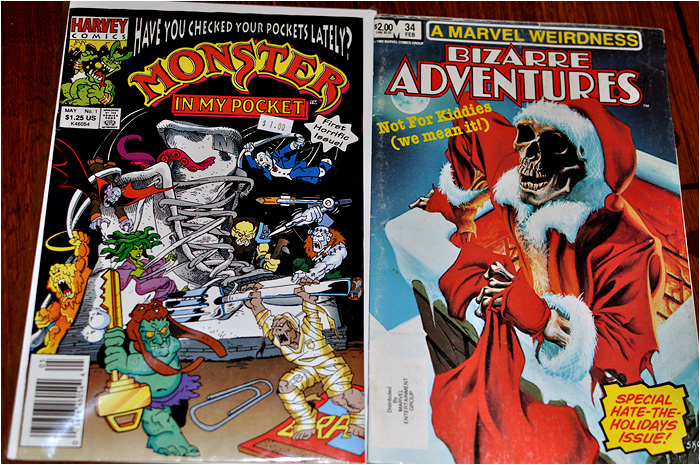 Kapow! Two fantastic comic books - issue #1 of "Monster in my Pocket" and "A Marvel Weirdness: Bizarre Adventures", the later of which has one of the best covers I've ever seen. That's a seriously frame-worthy image if I've ever seen one!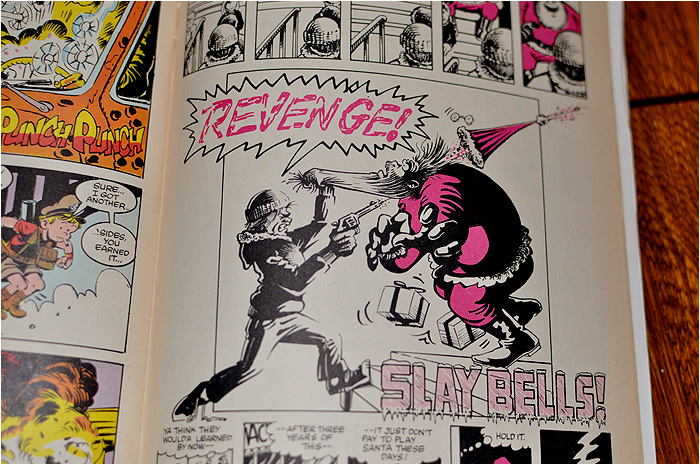 Oh yeah, I'm definitely sold on this comic. It even has Howard the Duck in it too. Score!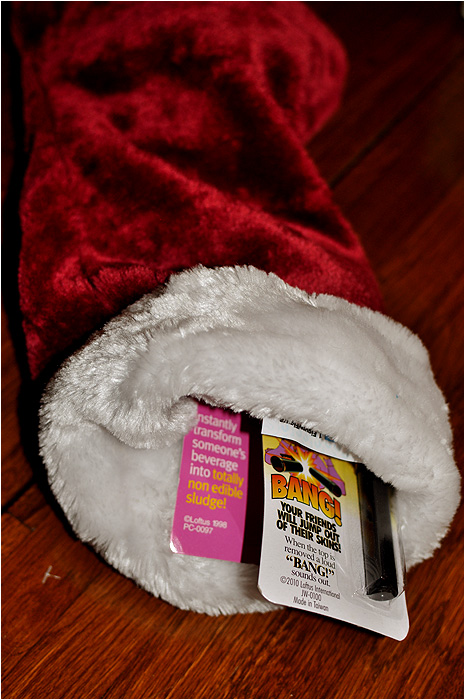 A stocking full o' surprises? Let's see what's in this bad boy...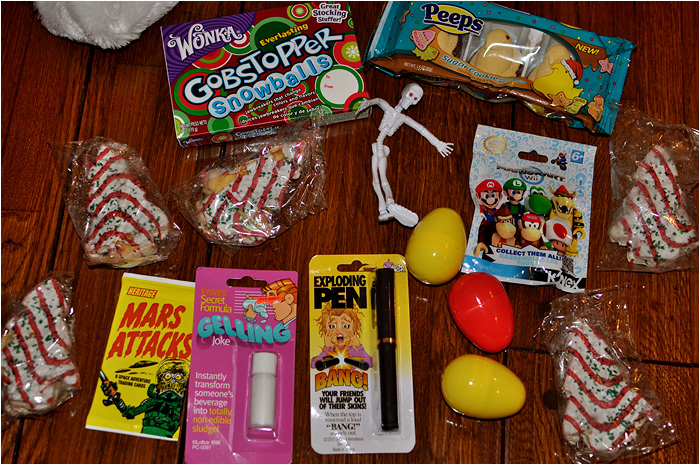 Holy crap, that's a lot o' randomness! First off, we have a bunch of Little Debbie Christmas Tree cakes. Sure, most of 'em got pretty mashed up, but I'm sure they'll look a whole lot worse inside my stomach where they'll be residing in the very near future. There are also some holiday themed Gobstoppers and Gingerbread Peeps to devour. Looking forward to trying those out along with the other candy cane Peeps I bought last week.
There's a bendy skeleton, and you can never have to many of those. There are two old gags - a Liquid Gelling prank and an Exploding Pen (somebody went shopping at Foy's!). There's a pack o' Mars Attacks trading cards, which is definitely cool, cuz I recently got the Mars Attacks book from Topps that features the artwork from all the old Mars Attacks sets.
There are four mystery eggs too, so let's see what's inside 'em: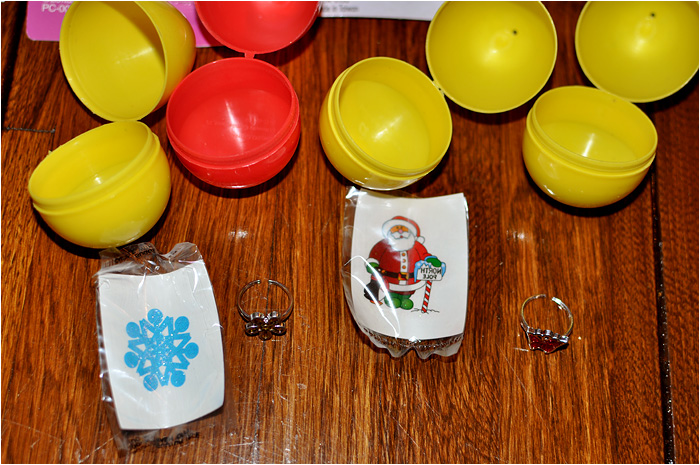 Okay, a few novelty temporary tattoos for the holidays and some snowflake(?) rings. Works for me.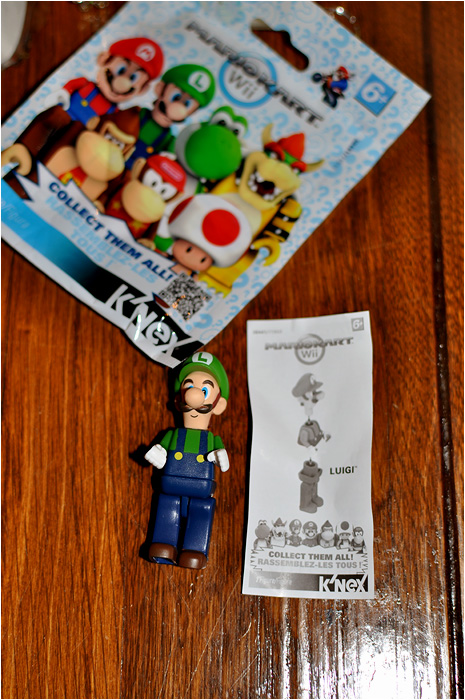 I was really hoping I'd get Luigi in that blind bag, and sure enough I did. He was always my favorite character to play in Super Mario Bros. 2, so color me happy.
Last but not least, I had one big gift wrapped in a separate package: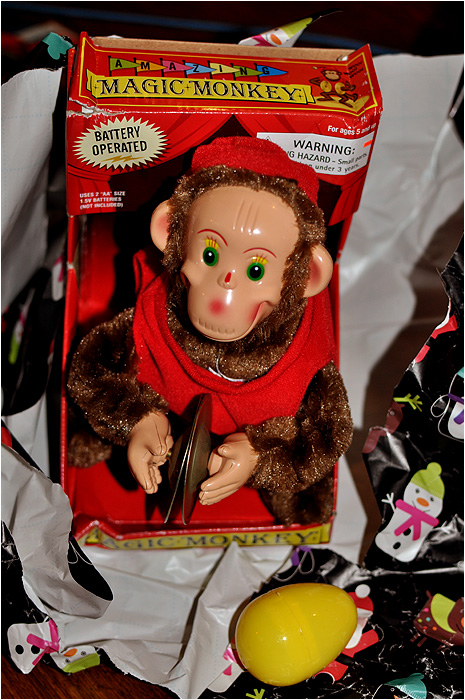 An "amazing" magic monkey! I've never had one of these creepy little guys, and they always make me think of
Monkey Shines
. He'll certainly make a welcome addition to my collection of knickknacks... but he also requested to appear in a video with me, so here ya go:
[Watch in higher resolution here!]
Thanks again, Batman Johnson! :xmas3 :xmas1