Yeah I gotta stop being so serious all the time.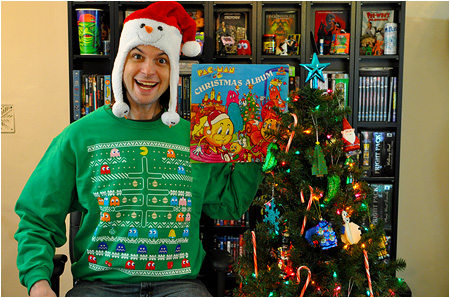 :lol2
Also, what job is it you're talking about? I'd like to know so I know what dream job I'm supposed to try to get. I released the game of my dreams and now I'm almost done making a game with my pals that I was hired to create for Adult Swim. It's a lot of fun, but it's also a LOT of work that takes up most of my time cuz I want these things to be awesome. When I have free time, I always try to create some fun new content for the site.
As for these forums being so quiet, to put it simply - a lot of forums died off when social media sites became all the rage. That's where people mostly talk now. Some sites still have forums that are active, most don't. There's no magic button I can push to suddenly breathe new life into these forums. And for those of you who only came here for the forums, I honestly think you've missed out on a lot, but hey... I realize I-Mockery's articles, games, videos & more aren't for everyone, so no hard feelings.
I love I-Mockery and I'm super thankful for all the fans it has made over the years and how long it's managed to hang around. If you liked how something used to be on here, that's awesome. If prefer the newer content on here more, awesome. Whatever the case may be, I don't believe in constantly doing the same thing forever. I think you should always try new things.
I got bored doing the old mockery sites and rants back in the day, so I started doing other stuff. When I got tired of that, I started working on comics. After that, I moved onto simple web games. From there, I started working on much bigger games. Next, I started up a web show. Now I'm working on videos, performing in live shows when I can, and making more games. When time permits, I put up new articles about the things I love... toys, games, Halloween, whatever happens to be inspiring me at the moment. I-Mockery will always be a wonderful home where I can spill out my brain.
It's always nice when people follow whatever new projects I work on, but I certainly don't expect everybody to like everything I do. All I can tell ya is that I'm always going to keep working, because I can't stand doing nothing. Thanks again to all of you who've stuck around for ages and continue to do so.
:picklehat